WHISTLER BLACKCOMB'S
ENVIRONMENTAL TOP 10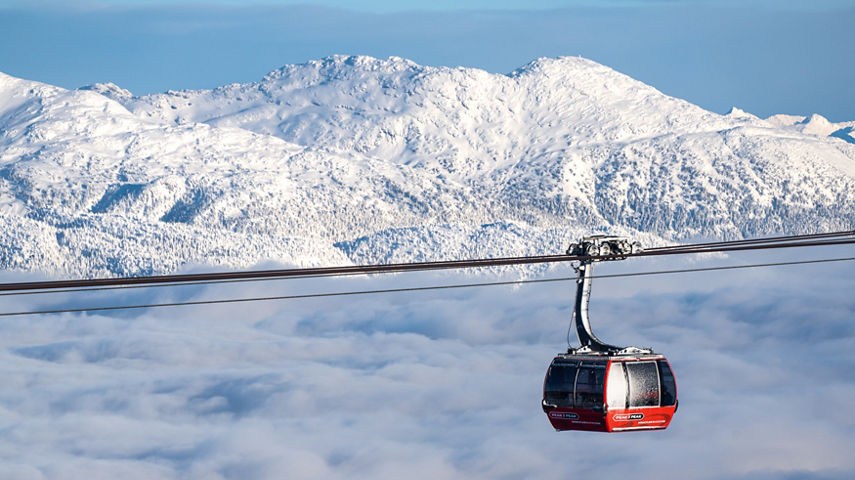 Whistler Blackcomb has a 7 step climate change strategy.
Number 1
Assessment
1. What are the physical and financial implications of climate change? (negative, neutral, positive).
2. What are our emissions?
3. Declared statement of commitment with goals and metrics of reduced emissions.
Action
4. Mitigation
5. Adaptation
6. Risk Diversification
Advocacy
7. Inspire others through our actions and education programs.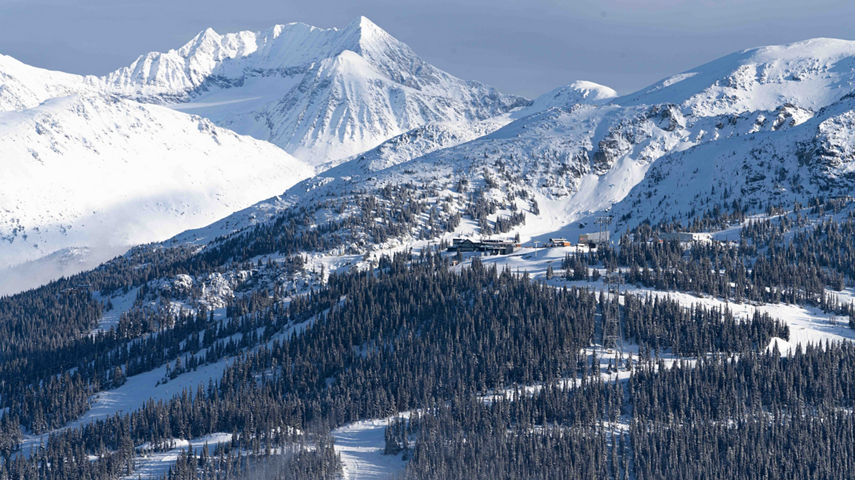 Whistler Blackcomb has had a Sustainability Policy since 1999.
Number 2
The goal is to achieve "zero operating footprint" with respect to emissions and waste.
We are a recognized industry leader with over 30 Provincial, North American, and International awards.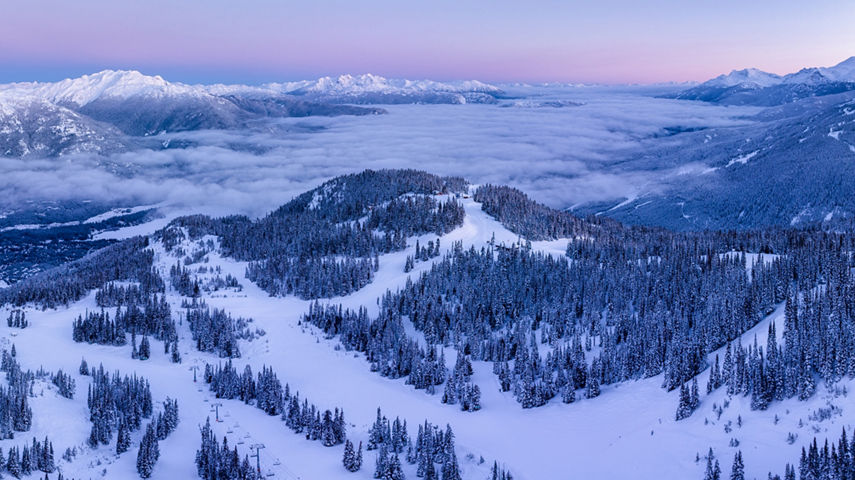 Number 3
Planned hydroelectric conservation projects for 2016 – 2019 will have a potential impact of 3,210,000 kWh. In the past 10 years, our energy conservation programs have saved nearly 14,000,000 kWh of electricity. That's enough to power 1,400 homes in BC for a year or to run the Peak to Peak gondola for 14 years.
By moving to energy efficient, automated snow guns, Whistler Blackcomb will save 1,500,000 kWh. Which is the equivalent of shutting down all of Blackcomb Mountain for the entire month of April.
Whistler Blackcomb's companywide lighting overhaul features energy savings initiatives like switching to LED lighting and using lighting controls like daylight harvesting, occupancy sensors and timers.
We have also implemented optimization strategies for equipment and heating systems in our buildings to ensure as much electricity and natural gas savings as possible.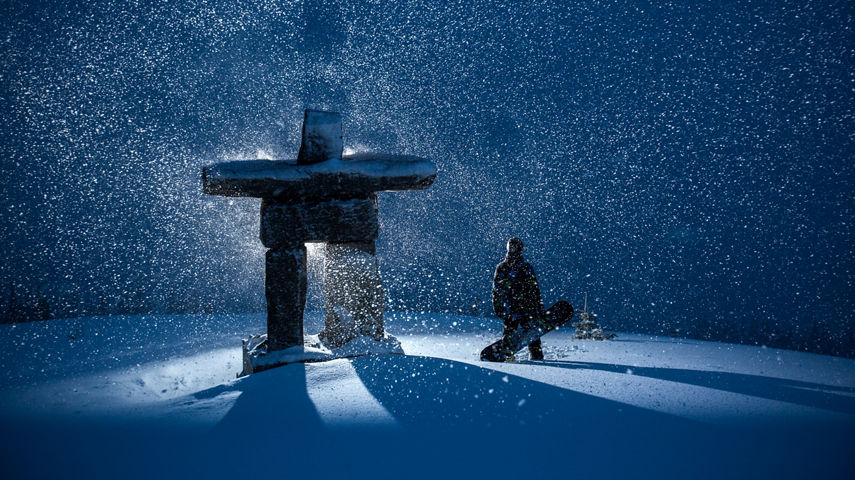 Number 4
During the 2015.2016 winter season, Whistler Blackcomb conducted a waste audit and found that we have reduced our overall landfill garbage by 70% since 2000 with a long-term goal to reach 90%.
The food and beverage department, by nature of their operations, contributes nearly 72% to the Whistler Blackcomb waste stream and are therefore a priority in ensuring successful waste management. In 2009, retrofits were made to the 3 major food and beverage locations to increase diversion through improved sorting efficiency, along with the addition of a compostable stream. This has been successful in improving diversion from 32% to 60%, but there is still 25% more diversion that can be achieved via optimal sorting based on results from the waste audit. **
Our six largest F&B locations are sub-metered to manage energy usage. Models are created for each location to determine how much energy should be used given the outside temperature, wind speed and number of guests. Based on these models, managers receive weekly reports outlining any consumption anomalies at their location so they can be identified and rectified immediately. Energy management at these locations has shown up to 700,000 kWh in savings per year.
**Reduction vs. Diversion
We are tackling both waste reduction and waste diversion
We have reduced the total amount of waste being landfilled by 70% since 2000 through changes in purchasing such as less packaging and reusable dishes and cutlery
For the things we haven't been able to eliminate from the waste stream we focus on diverting as much as possible through composting and recycling
Both have a set goal of achieving 90% reduction/diversion.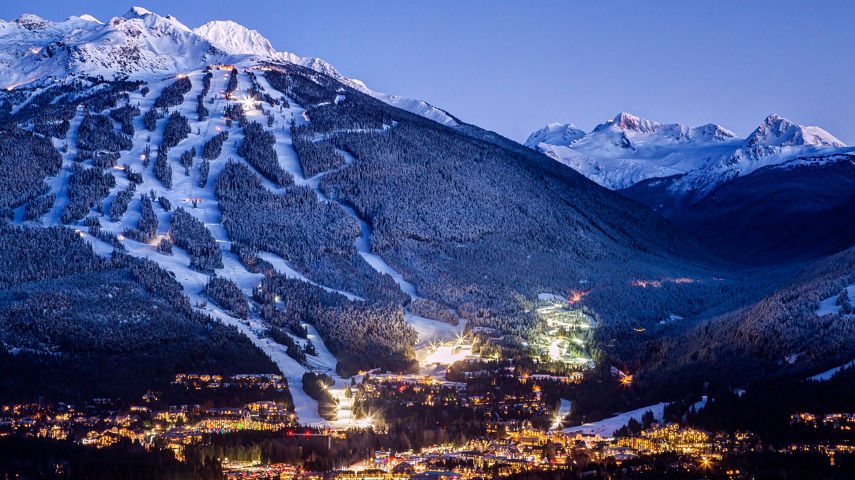 Number 5
In 2017, Whistler Blackcomb 'shut down' both mountains for Earth Hour, meaning the electrical team quite literally turned off all power to everything.
BC Hydro reported provincial savings of 24 megawatt hours for the province during Earth Hour. Real-time metering showed a savings of 3.6 megawatt hours of electricity over the 1.5 hours Whistler Blackcomb had the power off, which accounted for 10% of the total energy savings during Earth Hour in all of BC.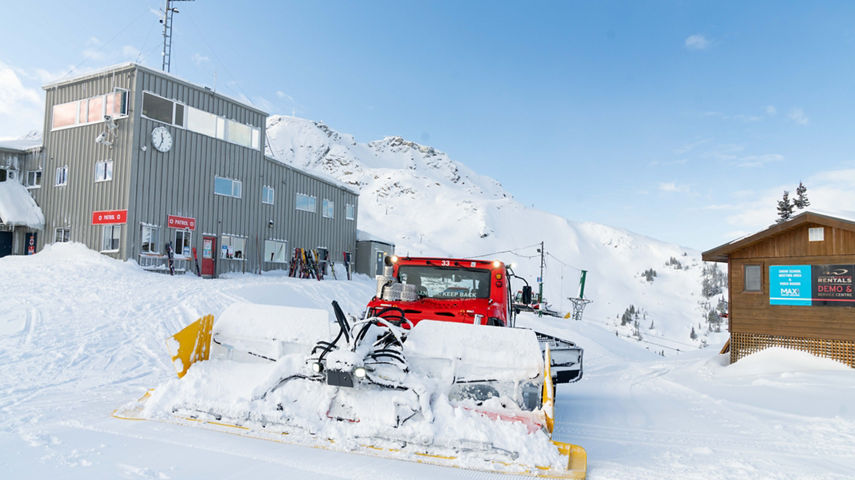 Whistler Blackcomb Fleet Maintenance tracks the grooming fleet's idling and reports on it weekly.
Number 6
Automatic shut-down is programmed into our snowcats – after 5 min of no driving time, the snowcats shut down.
In the first year of idling tracking, the grooming department reached its goal of 80% drive time within the first three months.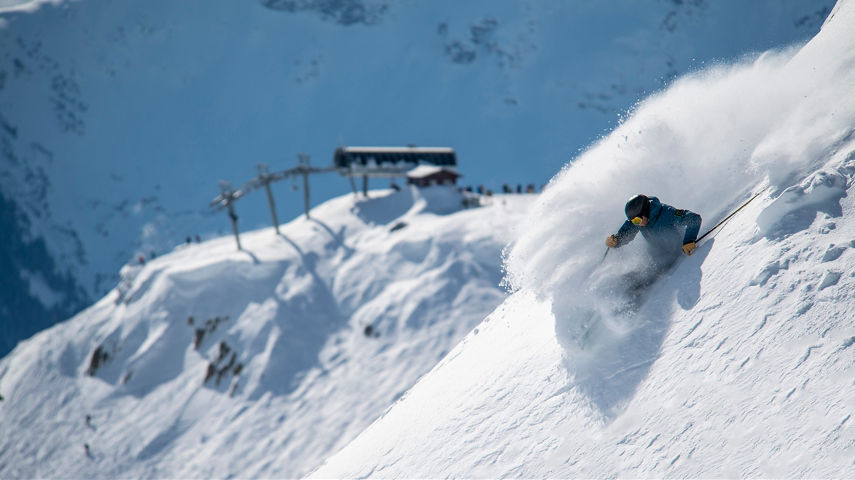 Number 7
Whistler Blackcomb's Employee Carpooling program saves 360 metric tonnes of Carbon Dioxide annually. This is equivalent to saving the emissions from 386,958 pounds of coal burned or taking 75.8 cars off the road for one year.
Whistler Blackcomb uses an electric vehicle for internal transportation and deliveries and also has a 'White Bike' program for movement of people around town.
Number 8
Whistler Blackcomb participates in a number of social sustainability endeavors such as supporting the First Nations Snowboard Team and sending over 35,000 winter clothing items in foreign aid to countries in need.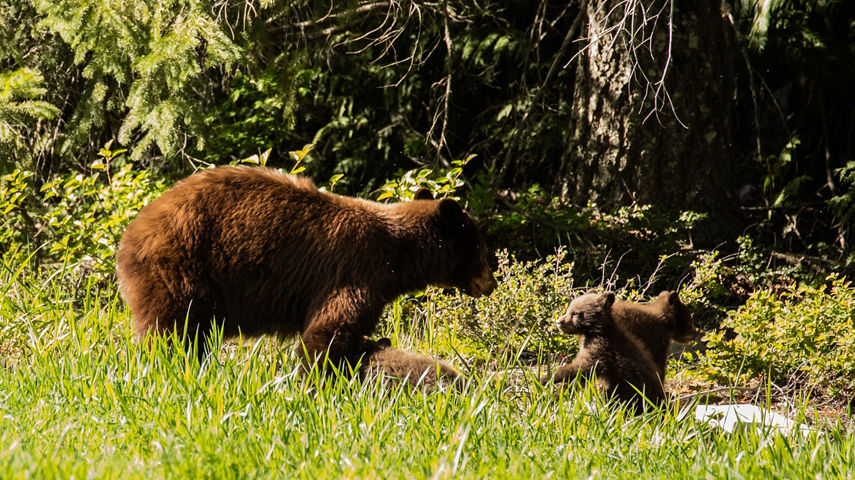 Number 9
Whistler Blackcomb runs a variety of educational programs aimed at engaging not only guests, but staff as well. For example, the Educational Speaker Series features a range of presenters from ecologists to nature photographers, the Bear Viewing Tours educate guests about regional wildlife and their habitat, and the Workplace Conservation Awareness Committee is a staff-led coalition creating educational campaigns throughout the year.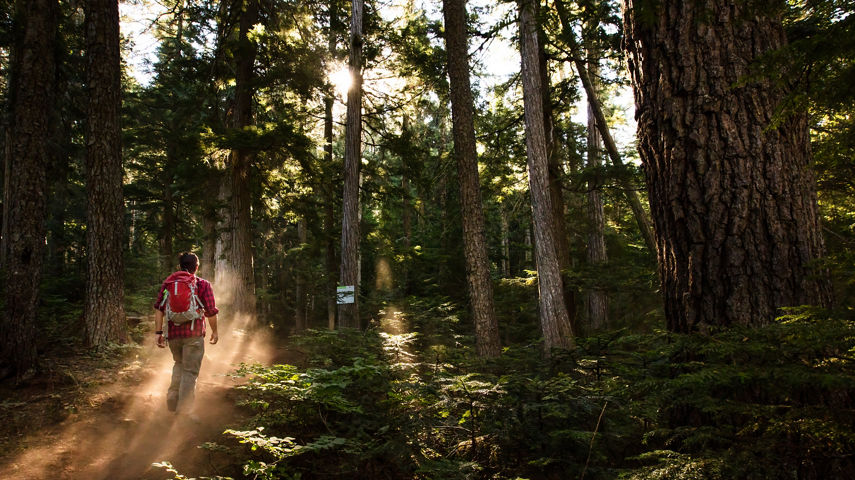 Number 10
Whistler Blackcomb strives to build recreational experiences inside mountain ecosystems rather than changing them. A challenge of enlightened development is to build lightly on land forms; the Symphony Zone on Whistler Mountain has always been the most significant story when we went from a 50% tree removal method to a 5% removal method and through the use of helicopters did not disturb the understory.
The recent construction of the Blackcomb Ascent Trails is another model of environmental design with education and a sustainable, minimal footprint being top of mind.