ENVIRONMENT
MOUNTAIN ECOSYSTEMS
By identifying and protection of special places on the mountains, Whistler Blackcomb encourages a respectful relationship between the experiences of our guests with the health of the mountain ecosystem. We will continue to move beyond mitigation to take a restorative role with our mountain ecosystems by improving our operating procedures and design of projects.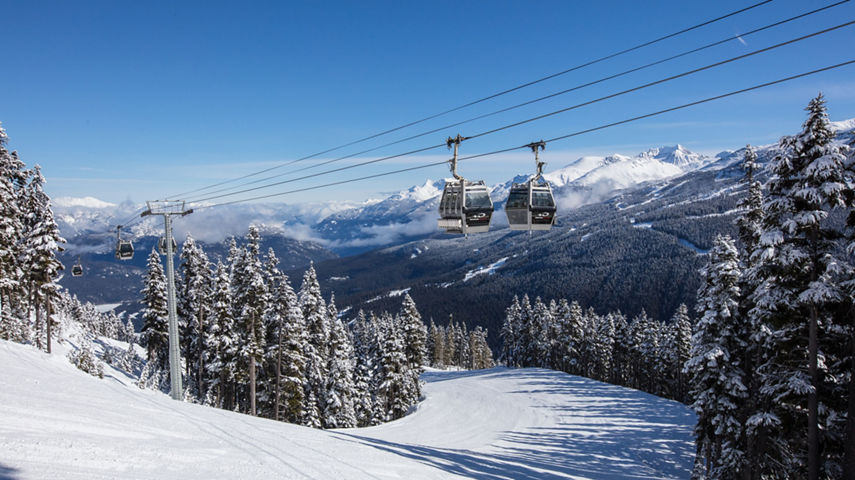 OPERATION GREEN UP
Whistler Blackcomb's ongoing program for mountain remediation is called operation Green Up. Over $1.5 million has been spent to enhance and protect our natural areas.
What we are doing to meet these objectives:
A number of areas with high ecological values have been set aside for conservation within the ski area. These include wetlands, black bear habitat zones noted for denning and food supply and coastal mountain black-tailed deer range.
Limiting erosion within our community watersheds protecting drinking water and fish habitat values.
Utilizing native species where possible.
Applying planting strategies/seed mixes which will enhance wildlife habitat.
Protecting our recreational assets. Ensuring that our trails and roads exposed to potential washout are re engineered and rehabilitated.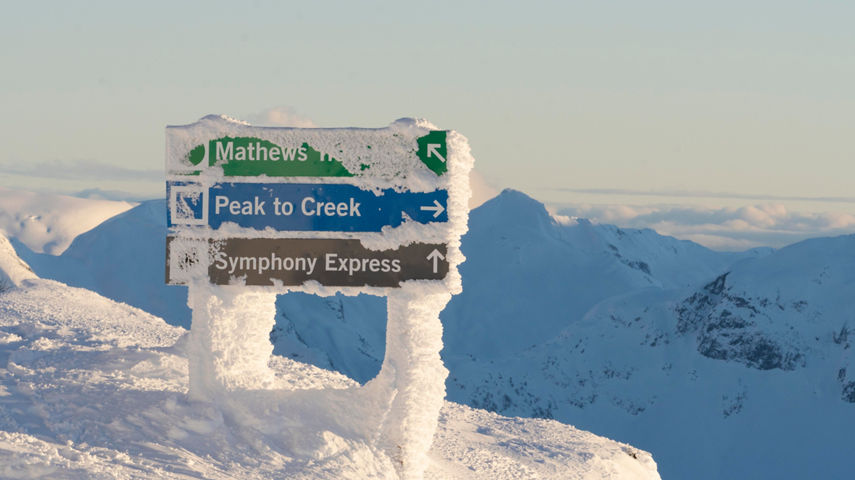 PROCESSES
Standard Operating Procedures
Whistler Blackcomb has an established land use document that sets standard operating procedures for development. Its primary goal is to ensure the ecological heath of watersheds and forests, with a strong focus on soil retention and erosion control.
We have pioneered sustainable ski trail design as outlined in the Symphony Project which has raised the bar on demonstrating protection of biodiversity. Our greatest challenge at this time is sediment flows out of our Mountain Bike Park and mountain roads.
Sustainable design - protecting biodiversity
Building experiences inside ecosystems as opposed to changing the ecosystem - the 1000 acre Symphony Project had a construction footprint of 5% instead of 40%.
HABITAT IMPROVEMENT TEAM (HIT)
Facilitated by Whistler Blackcomb, a community based grassroots take action environmental group. Mission is to protect, restore, enhance fish and wildlife habitat in the community of Whistler. Part of our commitment to building partnerships in action for environmental sustainability. HIT's inception was in 1997 and since then 103 projects have been completed.
Over 200 volunteers participated in 2010 including guests to the resort-travellers philanthropy. The health of the natural environment is a core concern of Whistler locals and this program gives them hands on opportunity to get involved. It also provides an opportunity for Whistler Blackcomb to work shoulder to shoulder with the community.
Employee Environmental fund
The Whistler Blackcomb Foundation Employee Environmental Fund was created in 2001 to fund environmental projects in the sea to sky corridor (including Whistler, Squamish, and Pemberton). Our staff are invited to donate to the Fund from their pay cheques; each dollar is then matched by the Whistler Blackcomb Foundation.