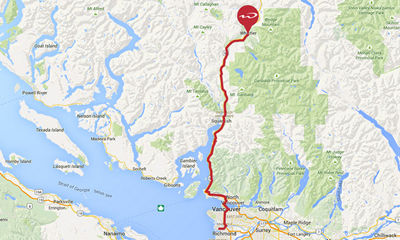 Inner City Outreach
We reach out to Vancouver Inner City youth who for economic reasons have never been to our resort. These youth are introduced to a variety of mountain recreation experiences including alpine hiking, climbing, and alpine slides. The purpose is to expose the youth to potential new found passions.
Zero Ceiling Society in partnership with Whistler Blackcomb
Zero Ceiling's Day Visit Program hosts small groups of disadvantaged youth on the slopes for a day of snowboarding or skiing in the winter or mountain biking in the summer. These youth receive a lesson, equipment, and a day pass and an opportunity to get exercise, fresh air and inspiration. Zero Ceiling works with youth agencies in Vancouver and in the Sea to Sky Corridor to identify youth who may benefit from the opportunity to participate in a day of mountain biking or snowboarding/skiing.
Work to Live Program
Zero Ceiling's Work to Live Program is their signature program. Up to six homeless and/or disadvantaged youth are given the unique opportunity to move to Whistler for a minimum of six months. These specially selected youth are provided with employment, accommodation, job training, life skills workshops and support during their time in the program. Depending on their interests and/or experience, the youth are placed in jobs in the Food & Beverage Department or the Retail/Tech Department at Whistler Blackcomb. At the end of the winter season when the Work to Live Program ends, the youth who choose to stay in Whistler are connected with summer employment options. Efforts are made to help youth explore their interests by connecting them to people in the community with relevant experience and/or providing them with certification opportunities.
First Nations Snowboard Program
Whistler Blackcomb works closely with first nation's communities providing support and access for youth at both a competitive and recreational level with snowboarding. This far reaching program focuses on the building of self esteem with youth to potentially have a first nation's athlete reach the podium in the 2010 Olympic Games.
BC Fire Fighters burn camp in partnership with Whistler Blackcomb
Whistler Blackcomb hosts over 100 participants annually. A program to help young burn victims build support groups, self-esteem, and newfound passions in the mountains.
Whistler Adaptive Ski Outreach
At Whistler Blackcomb, we believe that all Guests are entitled to enjoy the beauty and benefits of winter recreation in our unparalleled natural resource. The Whistler Adaptive Ski and Scotia Bank Learn to Ride Program, works in partnership with the Whistler Adaptive Sports Program (WASP) and Whistler Blackcomb. This winter program caters to a full spectrum of skiers and snowboarders from beginner through advanced. Our trained and certified instructors, guides, and assistants will help those with both physical and cognitive disabilities access the slopes of Whistler Blackcomb.

Romania Project
Our first choice was to be involved in African aid however could not find the grass roots fit we were looking for. Our objective is to provide both goods and services to a region in need as opposed to only sending money. Mountain communities in Romania became a natural fit for us. Often considered the poorest country in Eastern Europe with its mountain communities in the worst condition with over 50% unemployment. Since 2002 over 30,000 winter aid items (winter jackets/pants, computers, and medical supplies) have been sent to Romania. We helped finance an orphan ski program in 2003 and 2004. We provide in-kind consulting to support Romanian tourism development specifically focusing on their regional ski industry, ecotourism and heritage tourism. Biannual visits are made to provide in country consulting and verify aid is reaching its ended recipients. In direct dollars, aid supplies and in-kind services we are contributing over one million dollars annually to local and global communities.
Our social programs are a core part of our sustainability program and commitment to an interdependent world that needs our participation.