BULLEIT BOURBON CANADIAN NATIONAL BBQ CHAMPIONSHIPS
Don't miss Whistler's tastiest summer event.
Incredible Food, Great Music and Live Entertainment. The Canadian National BBQ Championships competition is the highlight of the Pacific Northwest's competitive BBQ circuit. More information coming soon.
Bottomless BBQ Buffet Tickets
---
Buffet Menu
---
Dusty's BBQ Buffet $35/person
Locally sourced premium Canadian Pork ribs. House rub, Apple wood smoked, house BBQ sauce.
Kansas City style Smoked Chicken Thigh. Spicy KC rub, sweet and tangy BBQ sauce, hickory smoke.
Pulled Pork. House Rub, 14 hour Apple wood smoked, house BBQ sauce
AAA smoked Brisket. House Rub. 12 hour hickory smoked.


Fixins'
Corn on the Cob. Chive, Oil
Homemade Baked Beans. Bourbon, Jalapenos
Roasted Garlic Mashed Potatoes
Corn Bread. Jalapeno, red pepper, cilantro
Salad
Coleslaw. Apple, Cabbage, Carrot
Potato Salad – Bacon, Onion, Cheese, red pepper, Corn
Green salad. Gem tomatoes, cucumbers, carrots, cabbage, red wine vinaigrette
Dessert
Peach Cobbler
Brownies, macaroon bars, Nanaimo bars, carrot cake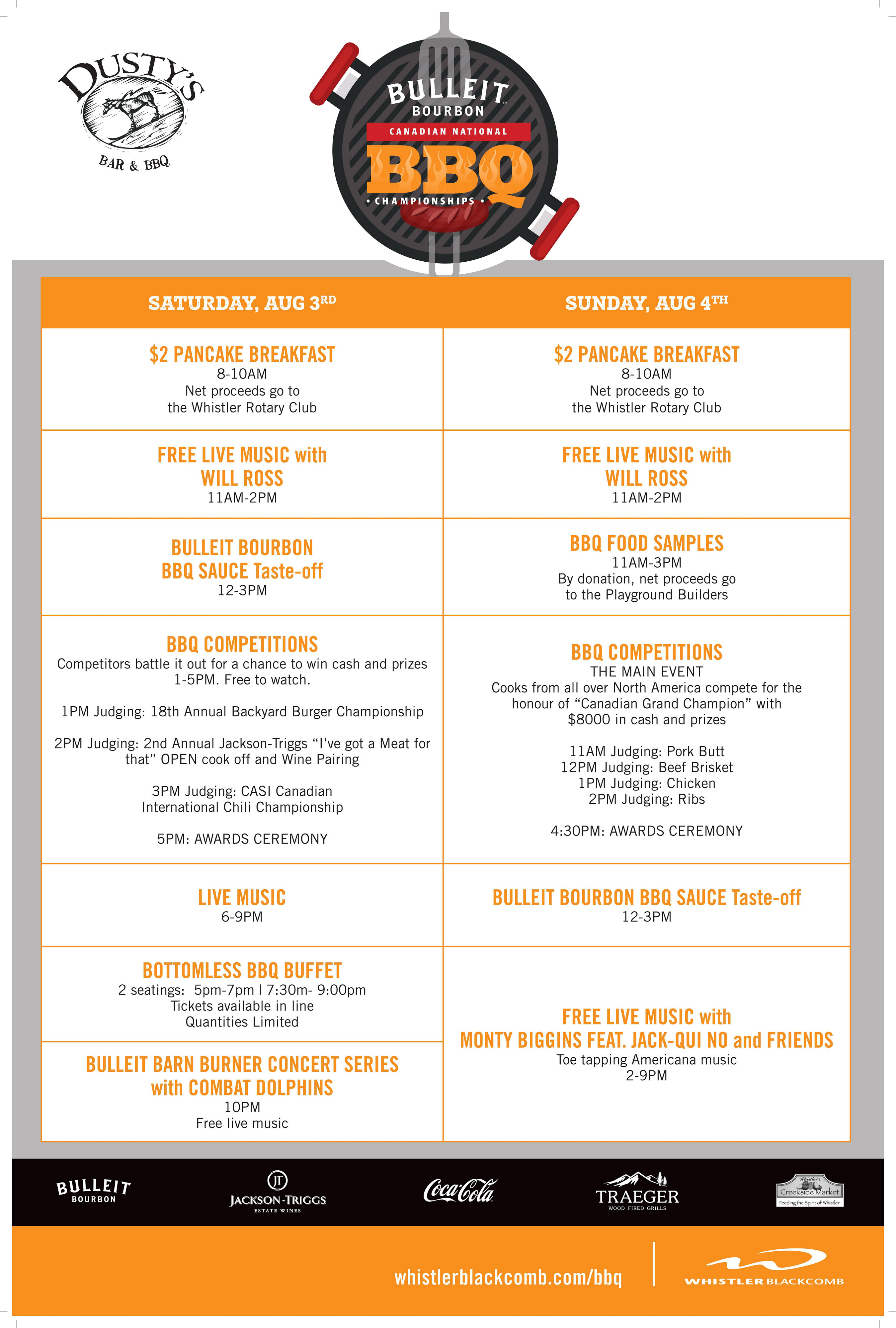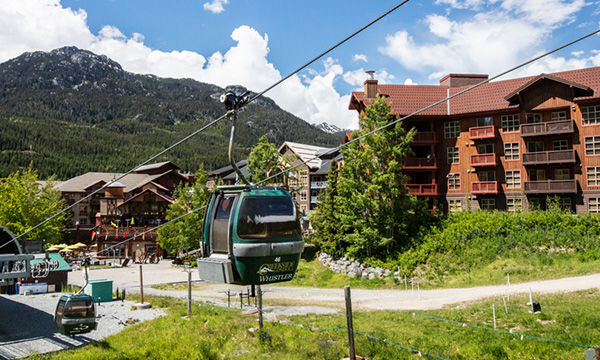 Lodging Ovations - Creekside Living
Stay close to the action
Lodging Ovations proudly presents a selection of condominium hotels each with their own unique style and charm. Choose from Legends, Evolution and First Tracks Lodge all located in Whistler's Creekside Village, a laid-back alternative to the main Village. Each property is equipped with all the amenities you come to expect including units with full kitchens, heated outdoor pools and/or hot tubs, fitness rooms and common areas. P: Mitch Winton