360 Experience
HIKING
Extra. Terrestrial.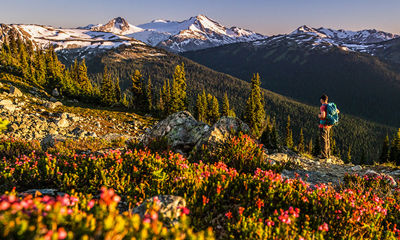 2 mountains, 50+ km to explore
Ride our chairlifts and gondolas to access trails that wind through a volcanic landscape surrounded by jaw-dropping vistas, ancient glaciers, alpine lakes, and wildflower-filled slopes. In the height of summer, there are over 50km of trails to access, all of which you can connect with the Guinness World Record-breaking PEAK 2 PEAK Gondola on Whistler and Blackcomb Mountains.
The PEAK 2 PEAK 360 Experience: your launch pad to our Outer Spaces.
Summer 2022
Download our Alpine Hiking Trail map and plan your routes in the alpine.
360 EXPERIENCE ACCESS
For the best value, buy the 360 Experience Pass for unlimited sightsee access all summer long.
Please Note: Upload Blackcomb Gondola for access to Blackcomb Mountain, Whistler Mountain and the PEAK 2 PEAK Gondola. Pick up your Sightsee Tickets and Passes at the Blackcomb base in the Upper Village.
SIGNATURE TRAILS
HIGH NOTE TRAIL
The best hiking experience on Whistler Mountain. Starting behind the Inukshuk at the top of the Peak Express chairlift, hikers will enjoy stunning views of Black Tusk and Cheakamus Lake as they descend through rugged terrain that mellows into a rolling course. Loop back to the Roundhouse Lodge by heading north at the trail junction away from Flute Summit and Singing Pass.
Length: 9.4km (5.8mi)
Time Required: 3-4 hours (loop from Top of the World Summit to Roundhouse Lodge)
Elevation Change: 258m (846ft)
DECKER LOOP
Connecting with Overlord Trail, the Decker Loop is a world-class alpine trail and the best hiking experience on Blackcomb Mountain. Start this journey by hiking clockwise up and into Garibaldi Provincial Park with incredible views of ancient mountain peaks, the Overlord Glacier and the Decker Tarn – a glacial alpine lake. Length: 1.8km (1.1mi); 45-75 minutes (one-way)
Length: 7.1km (4.4mi)
Time Required: 3-4 hours (loop from Rendezvous)
Elevation Change: 261m (856ft)
Blackcomb Mountain
The perfect launching point for a range of alpine journeys, Blackcomb Mountain provides it all. Explore the solitude of the sun-loaded southwest flank in the mountain's famous 7th Heaven Zone with a selection of easy and moderate and advanced trails available. Trek through old-growth forests, visit seasonal alpine lakes fed by glacial melt, or soak up views of the historic Spearhead Traverse where the glacial peaks of Fissile, Decker, Overlord, and Tremor stand against the sky.
BEST WALK (1 HOUR OR LESS)
Alpine Walk
BEST INTERMEDIATE HIKE (2-3 HOURS)
Overlord Trail to Lakeside Loop
BEST ADVANCED HIKE (3-4 HOURS)
Overlord Trail to Decker Loop
WALK AMONG GIANTS
The Blackcomb Ascent Trails are three interconnected uphill hiking trails that meander through beautiful old growth coastal rain forest terrain from Whistler's valley bottom to the Rendezvous Lodge on Blackcomb Mountain. Upon completion, the trails will travel a total of 6.1km with a total elevation gain of 1,200 metres. Get all the health benefits of an exhilarating uphill hike with the option to download using our lift system.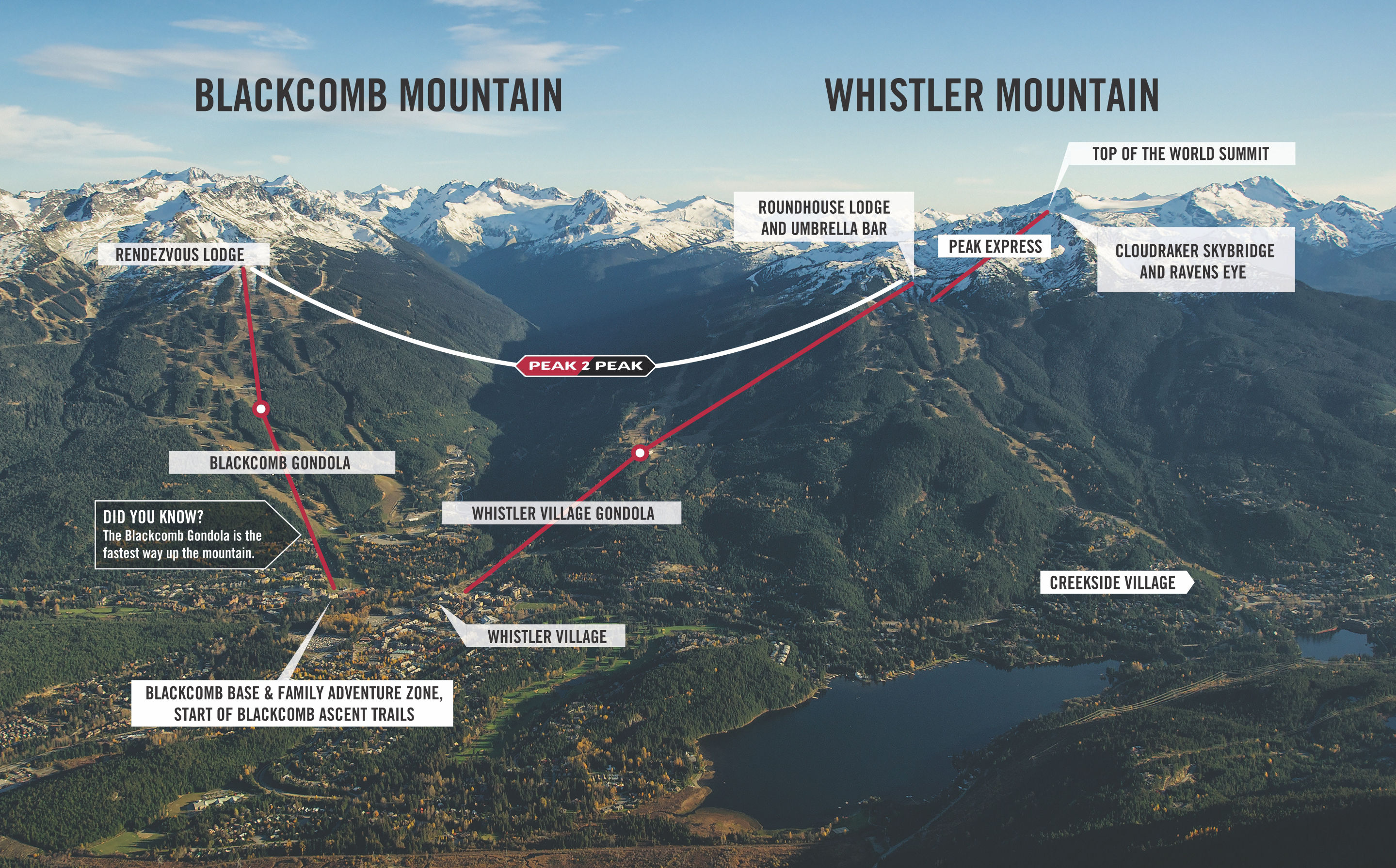 JOINING FORCES
Working in close partnership with BC Parks, Whistler Blackcomb has developed the High Note Trail on Whistler and the Overlord-Decker Trail on Blackcomb to allow guests privileged access to some of BC Parks' most spectacular alpine scenery.
This partnership provides:
Alpine access to Garabaldi Provincial Park - 194,650 ha in size.
Observation and education opportunities, from professional research initiatives to guest participation.
A destination for wilderness enthusiasts - from glacial lakes to volcanic peaks.
TIPS & SAFETY
TIPS FOR HIKING
Never hike alone.
Be prepared. Mountain weather changes frequently so carry extra clothing.
Observe all closures. Stay on marked trails to avoid damage to the alpine ecosystem.
Treat all wildlife with caution. Do not feed or approach bears.
Carry water, a snack, sunscreen and a watch. Make note of the last ride down (5pm).
No hiking permitted in the Bike Park.
No fires, dogs or camping allowed.
PARENTS
Infants/toddlers can be taken on a chairlift (excluding PEAK CHAIR) if they are strapped securely to the parent's body in a sling, snugly or front carrier. Backpack carriers are not permitted.
CAUTION
Due to fire and environmental concerns, smoking is not permitted anywhere on Whistler Blackcomb property.
BEARS
The slopes of Whistler Blackcomb provide the perfect environment for black bears.
If you see a bear, do not approach him/her. Give the bear time to get away or if he/she approaches, back away slowly.
While hiking, make a noise occasionally or wear a bell to help prevent surprising an animal.
Never litter, even biodegradable items such as fruit peels. It only attracts bears and gets them into trouble. These days, bears need our respect and support more than ever, so we can share the mountains with them for generations to come.