THE BLACKCOMB ASCENT TRAILS
The Blackcomb Ascent Trails are three interconnected uphill hiking trails that meander through beautiful old growth coastal rain forest terrain from Whistler's valley bottom to the Rendezvous Lodge on Blackcomb Mountain. Upon completion, you will travel a total of 6.2 km with a total elevation gain of 1,200 metres.
Exclusives
---
"These trails have been designed to showcase the beauty and diversity of Blackcomb Mountain while offering an exhilarating uphill hike with the option to download using our lift system. This allows guests to maximize the health benefits of a continuous uphill climb while avoiding the pounding of downhill hiking."
- Arthur De Jong, Mountain Planning and Environmental Resource Manager at Whistler Blackcomb
BREATHTAKING OLD-GROWTH COASTAL RAIN FOREST TERRAIN
WALK AMONG GIANTS.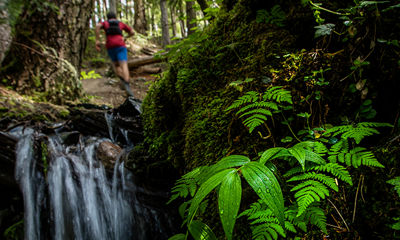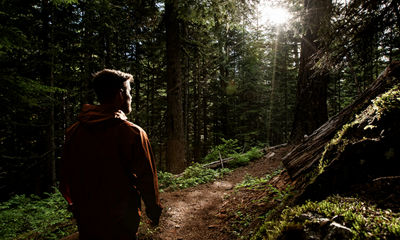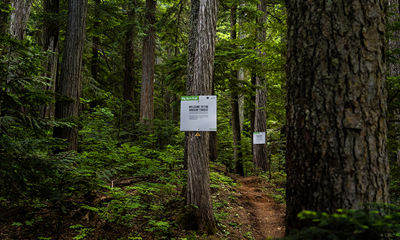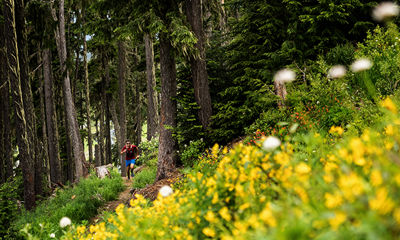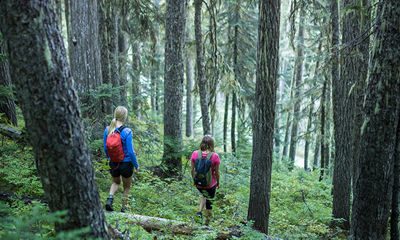 Previous tab
Previous tab
HOURS OF OPERATION
---
Access the Blackcomb Ascent Trails during Blackcomb Gondola hours of operation for download.
Hikers will need to complete all three Burns before the lifts close to access lifts for download.
*Dependent on weather and conditions
SEE FULL HOURS OF OPERATION

, opens in a new window
Summer 2022
Ticket Pricing
---
| | | |
| --- | --- | --- |
| Blackcomb Ascent 1-Day Trail Ticket | Adult | $48 |
| | Teen/Senior | $43 |
| | Child | $24 |
| Blackcomb Ascent Midstation Download Only Ticket | All Ages | $15 |
PLEASE NOTE: Purchase Blackcomb Ascent Trails Lift Tickets at Guest Services prior to hike. Tickets are not available to purchase on mountain. Tickets are non-refundable and non-transferable.
LIFT TICKETS ARE REQUIRED TO:
Hike to Blackcomb Gondola Mid-station (Big Burn) and download or upload Blackcomb gondola.
Hike to the top of the Blackcomb Gondola (Heart Burn) and download at your leisure.
Hike to the top of the Blackcomb Gondola (Heart Burn), ride The PEAK 2 PEAK Gondola and download the Whistler Village Gondola.
ACCESS IS FREE TO:
Summer 2022 360 Ticket & Passholders
Winter 2022.23 Passholders
Summer 2022 Bike Park Passholders
TRAIL DESCRIPTIONS
---
Hike from the valley bottom to the alpine on Blackcomb Mountain using three inter-connected uphill trails that ascend through old growth coastal rainforest. In total, the trails gain 1,200 metres over 6.2km. Once at the top, you can choose to continue your adventure along our alpine hiking trails or download back to the base using our lift system.
LITTLE BURN
Length:
0.8km (0.5mi); 30 minutes
Elevation Change:
74m (243ft)
The first portion of the Ascent Trails meanders between ski runs up to Base 2 of Blackcomb as a mellow start to the adventure.
BIG BURN
Length:
2.2km (1.4mi); 75 minutes
Elevation Change:
494m (1621ft)
This second section of the Ascent Trails climbs to Blackcomb Gondola Midstation. From here, ticket options allow you to transfer to our lift system for upload or download.
HEART BURN
Length:
3.1km (1.9mi); 1 hour 45 minutes
Elevation Change:
607m (1991ft)
If your legs are able to continue, the last section of trail ascends to the Rendezvous Lodge on Blackcomb through impressive old growth forest and treats you to spectacular views close to the summit.
TIPS & SAFETY
---
TIPS FOR HIKING
Never hike alone.
Be prepared. Mountain weather changes frequently so carry extra clothing.
Observe all closures. Stay on marked trails to avoid damage to the alpine ecosystem.
Treat all wildlife with caution. Do not feed or approach bears.
Carry water, a snack, sunscreen and a watch. Make note of the last ride down (5pm).
No hiking permitted in the Bike Park.
No fires, dogs or camping allowed.
PARENTS
Infants/toddlers can be taken on a chairlift (excluding PEAK CHAIR) if they are strapped securely to the parent's body in a sling, snugly or front carrier. Backpack carriers are not permitted.
CAUTION
Due to fire and environmental concerns, smoking is not permitted anywhere on Whistler Blackcomb property.
BEARS
The slopes of Whistler Blackcomb provide the perfect environment for black bears.
If you see a bear, do not approach him/her. Give the bear time to get away or if he/she approaches, back away slowly.
While hiking, make a noise occasionally or wear a bell to help prevent surprising an animal.
Never litter, even biodegradable items such as fruit peels. It only attracts bears and gets them into trouble. These days, bears need our respect and support more than ever, so we can share the mountains with them for generations to come.
Trail Maps

New for Summer 2021
Trailforks interactive trail maps
We have teamed up with Trailforks to bring digital interactive mapping to Summer at Whistler Blackcomb. On your personal device, you can view your live location, track your hike and plan where to go next. Plan your routes, check trail status and conditions or compare your trail times on the leaderboards. Whistler Blackcomb trail maps are free to view for all users. Download the free Trailforks app or visit Trailforks.com

Interactive Trail Map