360 Experience
7th Heaven Summit
Paradise is just a chairlift ride away at Blackcomb Mountain's 7th Heaven zone.
At the highest lift-accessed point in the Coast Mountain range sits 7th Heaven Summit on Blackcomb Mountain. Offering a stunning perspective across the Fitzsimmons Valley to Whistler Mountain and beyond, 7th Heaven Summit is a natural wonder of the PEAK 2 PEAK 360 Experience. Providing access for glacier skiers and riders as well, this zone is a highlight that can only be experienced at the early part of our summer and is available for a limited time only. So get up there while you can.
The 7th Heaven Summit is on Blackcomb Mountain.
360 EXPERIENCE ACCESS
For the best value, buy the 360 Experience Pass for unlimited access all summer long.
Please Note: Upload Blackcomb Gondola for access to Blackcomb Mountain, Whistler Mountain and the PEAK 2 PEAK. Pick up your passes and tickets at the Blackcomb base in the Upper Village.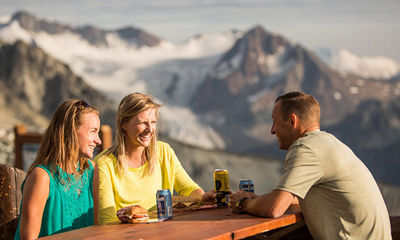 Snack at Horstman Hut
A European Style Hut offering speciality stews, meats, and soups enjoy sunny day BBQ's on the ridge top patio overlooking the Fitzsimmons Valley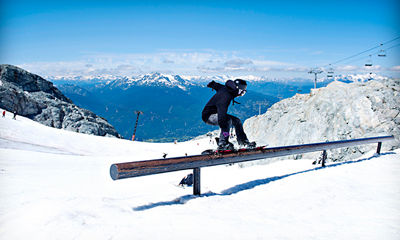 This activity is not available for Summer 2022
Check out the Glacier Action
Our summer skiing & riding scene is hot. View the action from the 7th Heaven Summit and see where freestyle progression lives.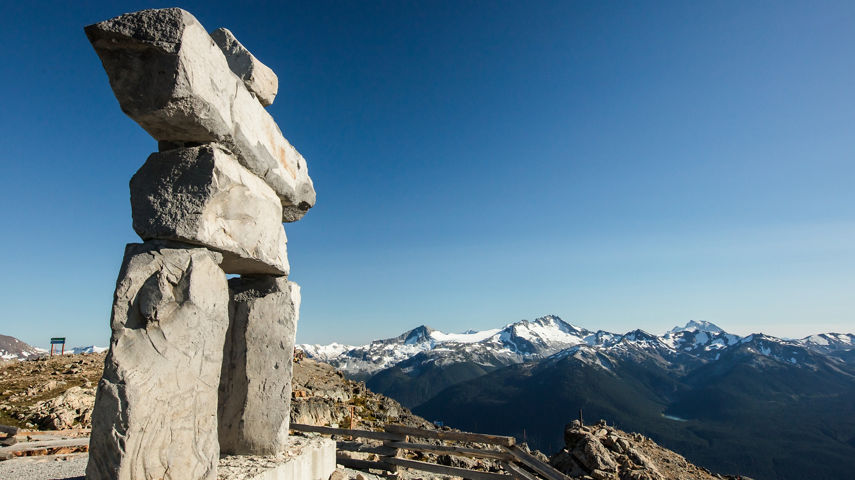 Take Inukshuk photos
Leave with memories so don't forget to take photos at the Inukshuk. When sharing, hashtag your images with #360ofWB.