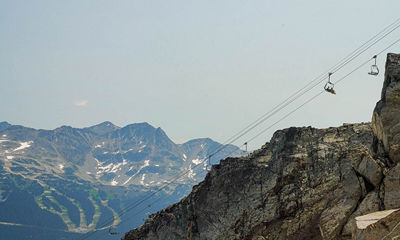 Whistler Peak
Whistler Mountain - Peak Express to Top of the World Summit.
The Peak Express chairlift is your access to the Top of the World Summit, Cloudraker Skybridge and Raven's Eye Lookout. This chairlift ride is an exhilarating experience that takes you over top of an ancient glacier while cresting over a 100 foot vertical cliff at the top.
Please Note: Children under 12 need to be 40" or taller and must be accompanied by a responsible adult. Children must be taller than 40" and 12 years or older to ride alone.