RIVER OF GOLDEN DREAMS CANOE
A Summertime Classic
---
One of the most popular activities in Whistler, canoeing brings together an important part of our Canadian heritage as well as an enjoyable, and even relaxing experience. Float along the beautiful rivers and lakes of Whistler and experience all that the outdoors has to offer. A perfect activity for couples, families and groups, canoeing in Whistler is a must do.
Explore the unique water ecosystem of the mountains from the beautiful lakes that you float across. Flowing with the current, use the strokes our guides taught you to navigate the winding river and steer through narrow passages. As the river opens up again on the other side you'll get picked up at Dream River Park and enjoy a snack before being returned to the village.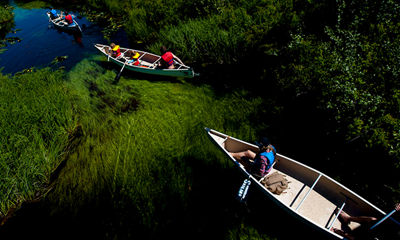 Canadian Wilderness Adventure | 3 Hours
River of Golden Dreams by Canoe
Voted Whistler's number one thing to do, not only by visitors but by the locals! An enchanting journey from lake to lake, the River of Golden Dreams is a summertime classic. Begin your adventure by paddling across the historic Alta Lake where you will pass the original site of Myrtle Phillip's summer fishing resort. Following families of ducks and geese into the lush river mouth you'll paddle through flowing lilies and around bends of overhanging greenery. Flowing with the current, you can lounge lazily along with just a few strokes to steer through narrow passages. As the river opens up again on the other side you'll get picked up on the shore of glacier fed Green Lake.
Departs: 10:15am, 1:45pm
Starting at
$129 CAD
$97 USD
Need help booking?
We guarantee the lowest prices. Our team of Local Experts can help you plan the perfect Whistler vacation.
---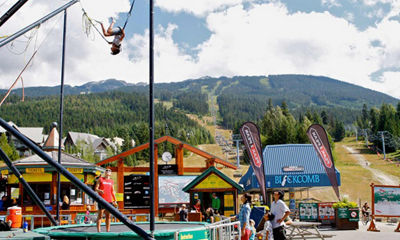 FAMILY ADVENTURE ZONE
Fun-filled activities to keep the whole family happy. Located at the base of Blackcomb Mountain.
More Info
FAMILY ADVENTURE ZONE , opens in a new window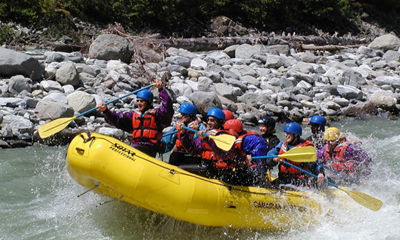 RAFTING
Fly down the rivers of Whistler going through beautiful lakes and exhilarating rapids.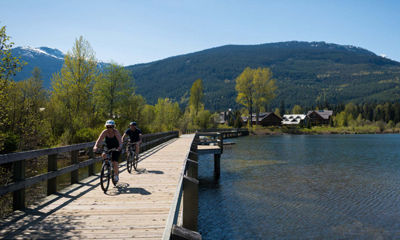 VALLEY BIKE RENTALS
Perfect for any level of cyclist! Choose from recreational, cross country, road and electric-assisted bikes.
More Info
VALLEY BIKE RENTALS , opens in a new window