A multimedia night walk in pursuit of hidden wonders
Vallea Lumina
Legends speak of a long-lost trail that leads to a secret valley. Join a twilight expedition to explore its mysterious beauty.

Moment Factory, a global leader in video, lighting, sound and special effects will bring Whistler's forests to life this summer with a brand new Lumina experience, heightening the natural landscape with multimedia to create a world filled with adventure and enchantment. Vallea Lumina is a 1.5 km pathway through an old-growth forest that will take visitors of all ages on an hour-long night walk in pursuit of hidden wonders, telling a story that unfolds in chapters along the way.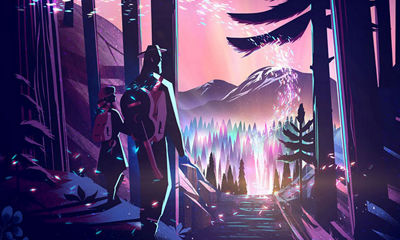 The Adventure Group | Nightly starting at Sundown | 1 hour in the forest
Admission Ticket
Old stories tell of the wondrous things that happen near Whistler. Between the trees, in the shadow of mountains, people say there's a hidden place where stardust falls from the night sky, filling all living things with its pure light. There's a way to get there, but few know how to find it. The pathway is marked only by the lingering traces of two long-ago hikers. Join an evening excursion in search of a hidden valley that's filled with unexpected enchantment. The legends hold that its beautiful mysteries stay with those who find it long after they leave.
"Join an evening excursion and follow cryptic radio transmissions and the lingering traces of two long-ago hikers to find the scenic trailhead where the real journey begins. This pathway leads toward a place filled with beauty, and proof that the legends of Whistler are true.".
Departs: Nightly during peak season, select days during off-peak season. Showtimes starting at sundown, every 30 minutes. Exact times will vary depending on the time of year.
Starting at
$40 CAD
$31 USD
Need help booking?
We guarantee the lowest prices. Our team of Local Experts can help you plan the perfect Whistler vacation.
---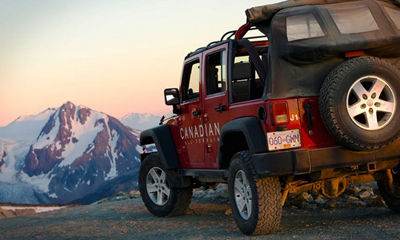 4 x 4 TOURS
Take a ride through beautiful Whistler going over bumps and bridges as you reach the best viewing areas.
More Info
4 x 4 TOURS , opens in a new window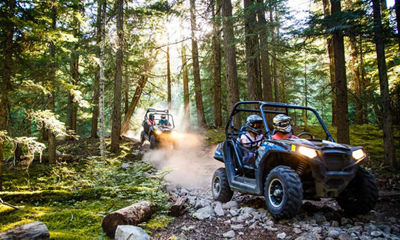 UTV TOURS
These off-roading buggies will take you up the mountains, over rocks and hills through the back-country.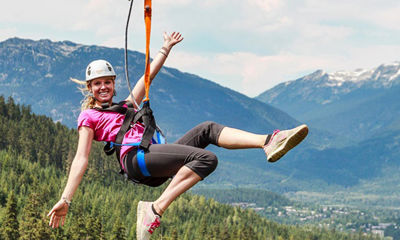 ZIPTREK ECOTOURS
Experience a high flying adventure of ziplining between Whistler and Blackcomb Mountains.
More Info
ZIPTREK ECOTOURS , opens in a new window