Experience High-FLying Adventure
ZIPTREK ECOTOURS
Tours for thrill-seekers of all ages
Experience a high flying adventure with Ziptrek's network of ziplines and suspension bridges. Whether it's walking through the tree tops, or soaring across a network of ziplines above the Fitzsimmons creek. Ziptrek offers an entertaining combination of high-wire adventure and ecological exploration on a choice of 6 guided zipline tours or our magnificent tree top adventures.
5 ZIPLINES, 4 TREETOP BRIDGES | 2.5 - 3 Hours
Eagle Tour
The Eagle tour also includes 5 ziplines and you end your adventure by zipping all the way back to Whistler Village. A 2400' awe-inspiring zipline makes this tour perfect for those who have already experienced the Bear tour or are seeking even more heart-pounding adrenaline!
Starting at
$170 CAD
$126 USD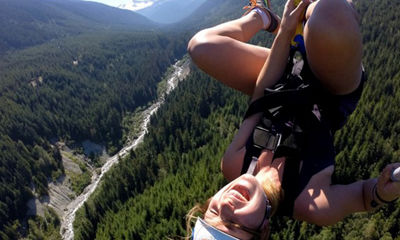 1 MONSTER ZIPLINE, STELLAR VIEWS | 1.5 HOURS
THE SASQUATCH® Tour
This is the ultimate single Zipline experience. Spanning a mind-blowing distance of 2kms, you will experience spectacular views and over 7,000 feet of pure eco-exhilaration! The Sasquatch™ launches you from high up on Blackcomb Mountain and lands mid-mountain on Whistler. Let's cut to the chase. You want to say "I've done The Sasquatch™!" A zipline adventure you simply won't forget. *Tours run daily for the Summer season only*
Starting at
$140 CAD
$104 USD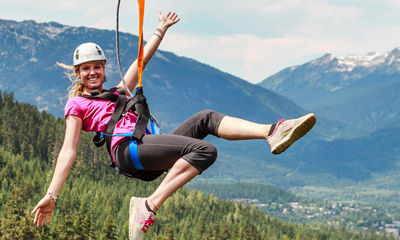 4 ZIPLINES, 4 TREETOP BRIDGES | 2.5 - 3 HOURS
Bear Tour
The Bear tour has 4 incredible ziplines varying in length from 200 feet to over 1000 feet long. The Bear tour is perfect for families, groups and those who have never ziplined before. Enjoy our freestyle line which gives you the freedom to hang upside down!
Starting at
$140 CAD
$104 USD
Need help booking?
We guarantee the lowest prices. Our team of Local Experts can help you plan the perfect Whistler vacation.
---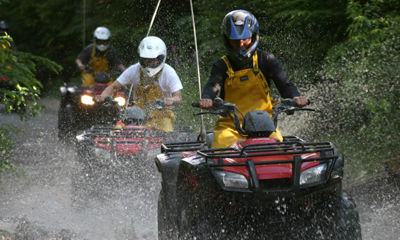 ATV Tours
Climb high to experience some of the most beautiful and unique views on a thrilling ATV ride.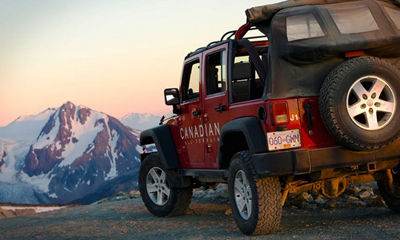 4 x 4 TOURS
Take a ride through beautiful Whistler going over bumps and bridges as you reach the best viewing areas.
More Info
4 x 4 TOURS , opens in a new window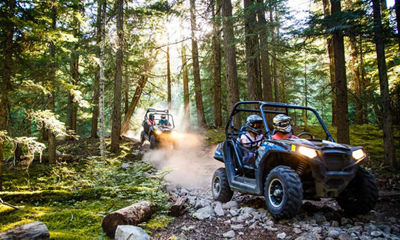 UTV TOURS
These off-roading buggies will take you up the mountains, over rocks and hills through the back-country.