Heli-ski guides
Our heli-ski guides have achieved their professional status through a variety of routes, including courses with the Canadian Avalanche Association, and certification from the Association of Canadian Mountain Guides, the International Federation of Mountain Guides Association, the Canadian Ski Guide Association, and HeliCat Canada.

We are friendly, multilingual and some of us have been here from the very beginning. Most of us have guided in Whistler for a very long time, and all of us are certified according to the standards set and maintained by HeliCat Canada.

Our Whistler heli-skiing guides will be happy to respond to your questions about the mountain environment as well as teach you any and everything they can.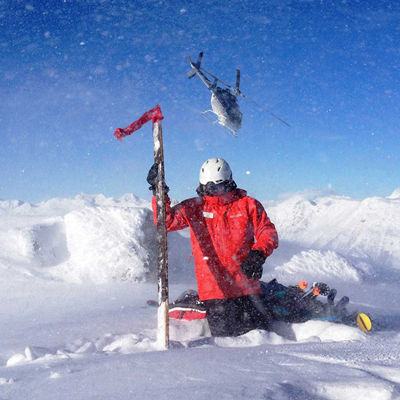 The Team
Management
Mike Sadan: General Manager
Robert Rainer: Operations Manager
Hanneke Snijder: Business Support Manager

Guides
Vlad Lamoureux
Neil Brown
Rich Prohaska
Lee Anne Patterson
Kirk Becker
Paige Bell
Jun Yanagisawa
Jerome David
Marius Marginean