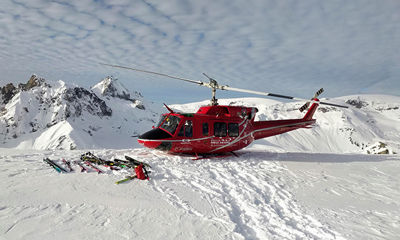 BELL 212 HELICOPTER
These powerful helicopters are the most common machines used for heli-skiing in Canada.

Their versatility makes them ideal for advanced to expert skiers and riders.
Passengers: 7-10 guests
Fast Cruising Speed: 107 knots
Max Speed: 120 knots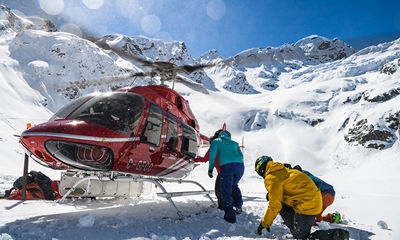 BELL 407 HELICOPTER
The Bell 407 is very fast, very agile and has tremendous climbing capability.

This machine is well-suited for expert skiers and riders who want to move quickly while fitting six or more runs into a day.
Passengers: 4-5 guests
Fast Cruising Speed: 135 knots
Max Speed: 155 knots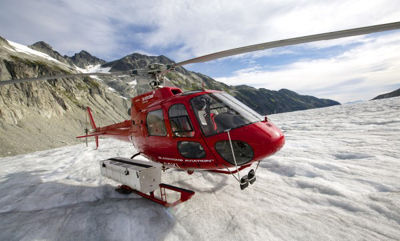 A-Star HELICOPTER
Quick, nimble and an excellent performer at high altitudes.
This machine is used in our Elite, Ultimate, and Private packages.
Passengers: 4 guests
Fast Cruising Speed: 120 knots
Max Speed: 155 knots