Beat the lines, beat the gondola, and get those freshies!
Fresh Tracks Heli
FRESH TRACKS WITHOUT THE LIFT LINES
---
Exclusively for guests with a Private Lesson or Ski Guide booked at Whistler Blackcomb
Take the most exclusive ride to the top of the mountain this winter! With Heli Fresh Tracks, your group will embark on a back-country helicopter tour through mountains and glaciers of Whistler's Coast Mountain Range. See the resort from above, and the surrounding peaks and valleys before being dropped off at the Roundhouse Lodge on top of Whistler Mountain. There, a reserved table will be awaiting you for your fresh tracks breakfast before your lesson. Beat the lines, beat the gondola, and get those freshies!
COST: $975* (+5% GST) add on to Private Lesson, Lift Tickets and Fresh Tracks tickets
VALID DATES: This activity is not running for Winter 2020.21.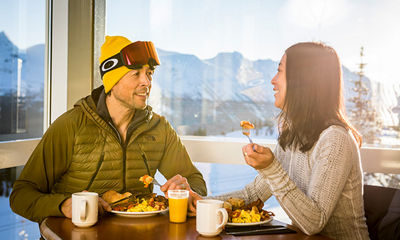 Experience
6:45am complimentary shuttle from hotel to Whistler Heliport
10 minute flying time
Dropped at Roundhouse approx. 7:30am
Reserved table at Roundhouse.
Up to 4 or 5 guests per flight (subject to aircraft availability)
Other important information:
---
In the event of the helicopter being unable to fly, the Fresh Tracks Private lesson will still go ahead.
Heli can be rescheduled or refunded if it is cancelled due to bad weather.
Weather call made at 4:30pm on day before, and reconfirmed at 6:30am on morning of (if it is confirmed at 4:30pm on evening before, but morning has surprise weather come in, 6:30am would be second confirmation).
No Fly Days – guest & instructor will be contacted directly by the ground crew at 6:30AM prior to being picked up by the shuttle from their hotel.
Reservations cancelled by the guest within 24 hours will be assessed a 100% cancellation fee.
*Fresh Tracks Private Lesson add-on, AM or FD Private Lesson, Lift Tickets & Fresh Tracks ticket required.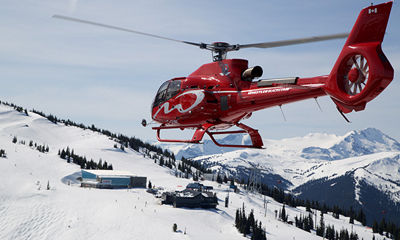 Whistler Blackcomb myConcierge
How to Book