Blackcomb Mountain
---
Put your skills to the test with free racing or group events. The Race Centre on Blackcomb Mountain provides the perfect opportunity for you to create memorable events in a breathtaking outdoor setting. Located on Cougar Milk Run, the Race Centre creates friendly competition for skiers and snowboarders of all abilities.
Open every week from Wednesday to Sunday, the Race Centre is groomed and reset daily by 10 a.m. with a dual Giant Slalom course. The timed course is free unless previously booked for a private race, and set on an intermediate slope that is open to skiers, snowboarders and telemarkers of all ages.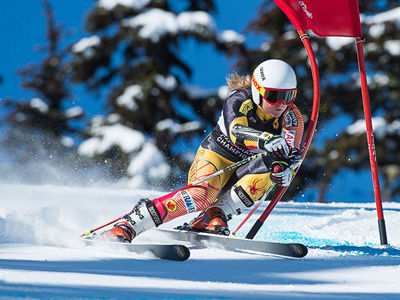 High School Race Leagues
Thank you for checking on the WB Race League program. The Race League is now over for Winter 2021-22. Please check back in December 2022 for Winter 2022-23 updates.