Directed by 2 x Olympian John Smart, these all day specialized mogul clinics, will teach you how to boost your confidence and technique in the bumps. Using techniques developed directly from the world's top mogul skiers, the clinics are geared for advanced recreational to competitive skiers of all ages. Unlock the simple mystery of skiing bumps and become an all-round more versatile skier.
The clinics are 'coaching-only' day programs - you can drop in for a single day or do multiple days. We meet at 8:30am (at the Wizard Grill base of Blackcomb) and ski until the lifts close, wherever the best bumps are depending on conditions. Skiers are divided into small groups based on skiing ability, so that you learn at the right pace. Lift line priority will ensure good mileage and the clinic includes daily video with one-on-one analysis after skiing.
Geared for advanced skiers only - must be high Level 5 or Level 6 and above to take part
Park coaching also available to help build your acrobatic and jumping skills
Private/custom group clinics available upon request
Access to Airbag training on selected youth dates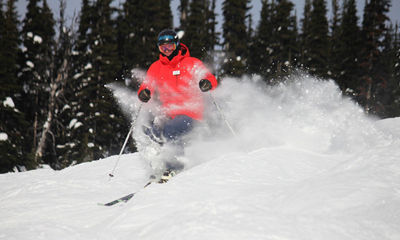 SPECIAL YOUTH ONLY CLINICS, AGES 8-16
MOGUL CLINIC DATES
Includes All Mountain Freestyle coaching with mix of Bumps and/or Park.
DATES:
December 17, 18, 19, 2019
January 2, 3, 4, 5, 2020
January 7, 8, 9, 2020
January 14, 15, 16, 2020
January 18, 19, 2020
January 21, 22, 23, 2020
January 28, 29, 30, 2020
March 17, 18, 19, 2020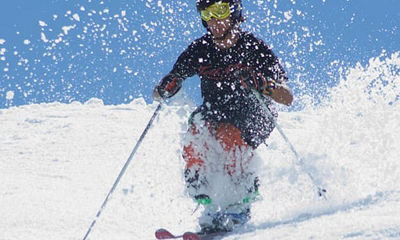 All Ages
Mogul Clinic Dates
DATES:
December 14, 15, 2019
December 21, 22, 2019
December 27, 28, 29, 30, 2019
January 11, 12, 2020
March 21, 22, 2020
March 28, 29, 2020
April 4, 5, 2020
April 10, 11, 12, 13, 2020 (Easter)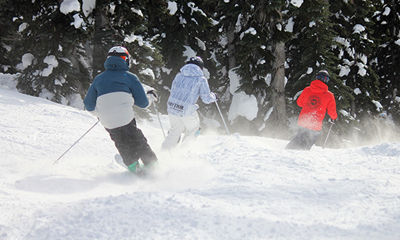 CLINIC RATES
| ALL AGE RATES | 2019.20 SEASON |
| --- | --- |
| 1-Day | $210 |
| 2-Days | $195/day |
| 3+ Days | $185/day |
| SPECIAL YOUTH SESSIONS | 2019.20 SEASON |
| --- | --- |
| 1-Day | $175/day |
| 6+ Days | $165/day |