The ultimate shopping experience
---
Whether you are looking for top-end fashion or high performance hard-goods Whistler's high end ski shop delivers the ultimate shopping experience. With a reputation built on expertise with the Superior Fit Bootfit Guarantee, ski tuning and service CAN-SKI is fashion focused yet performance conscious.
can-ski
CAN-SKI Blackcomb, Blackcomb Base, 604-938-7744
CAN-SKI Village, Crystal Lodge, 604-938-7755
CAN-SKI Creekside, Creekside Base, 604-905-2160
CAN-SKI Westin, Westin Resort & Spa 604-905-2262
1-866-4-CAN-SKI (Toll Free in US/Canada)
The new CAN-SKI Performance store is a first of its kind at Whistler Blackcomb, offering tuning services on high-precision equipment, professional boot fitting, performance rentals and a full range of ski hardgoods, softgoods and accessories, including a full selection of kids gear and ski outerwear.
Marketplace 604-938-7137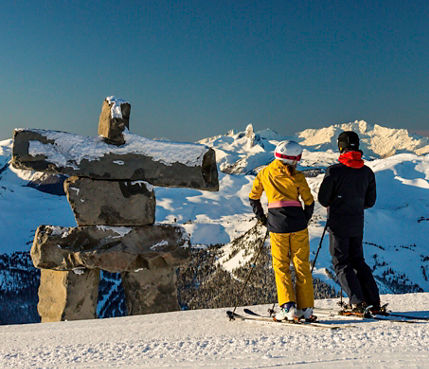 Our Personal Shopping Service at a glance
Personal Shopping
Personalized service will reveal your style, introduce you to new trends and outfit you for a day on the slopes, or Whistler après life. We'll take the stress out of shopping and save you time.
Your Personal Shopping options:
In-room experience: Following an initial consultation, a personal shopping assistant will bring an array of options to your room to help you find the right outfit.
In-store experience:
A personal shopping assistant will select items for you, gathering the correct sizes and different options so you never need to leave the changing room.
Exclusive experience:
CAN-SKI Blackcomb will be closed to the public allowing you or a party of friends to shop in private. A Personal shopping assistant will be on hand to recommend outfits and find correct sizes.
A minimum charge may be applicable depending on time and length of store closure.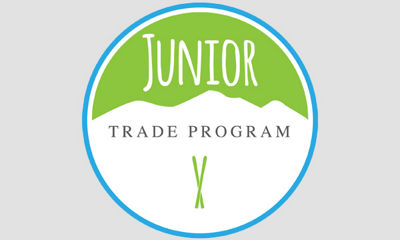 Junior Trade
Junior Trade is the easiest and most affordable way to get your child the gear they need every year. When you join the Junior Trade Program, you own your child's equipment for as long as it fits.
How does it work?
This year: Buy new gear starting at $279
Next Year: Receive 50% of the original purchase price towards bigger sizes
Repeat yearly and continue to save
Stop by any Can-ski location to get your kid geared up for this season and save on the next.
Locations:
Can-Ski Creekside: 4340 Lorimer Rd Unit 126, Whistler, BC V8E 1A5, Canada
Can-Ski Village: 4154 Village Green #108, Whistler, BC V8E 1H1, Canada
Can-Ski Performance: 4340 Lorimer Rd Unit 126, Whistler, BC V8E 1A5, Canada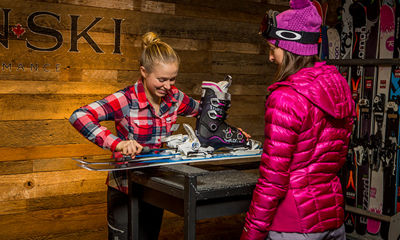 Superior Fit
Nothing has the power to make or break your day like a pair of ski or snowboard boots, and no one has the power to customize your comfort like our expert boot fitters.
Come visit us for a Superior Fit at CAN-SKI Performance, CAN-SKI Village, CAN-SKI Blackcomb, and CAN-SKI Creekside today.