Whistler Blackcomb
Nós mapeamos os motivos pelos quais Whistler Blackcomb é o resort de montanha mais celebrado da América do Norte.
POR QUE ESCOLHER WHISTLER BLACKCOMB?
DESCUBRA WHISTLER
Você tem muitas opções ao decidir aonde ir esquiar nas férias, mas aqui estão alguns motivos pelos quais Whistler Blackcomb está acima do resto.
Mais informações

, opens in a new window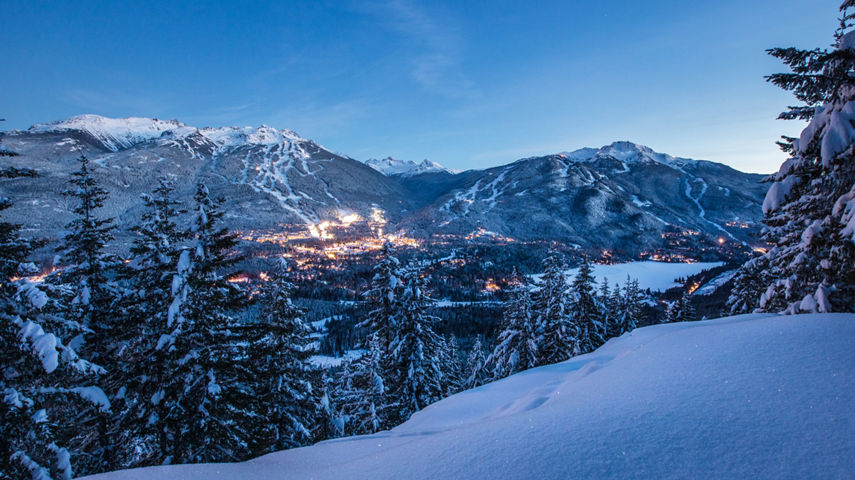 O RESORT
Whistler Blackcomb é um lugar onde uma profunda cultura de montanha se encontra com um espírito de aventura, progresso e aclamação internacional. É um lugar esculpido por picos lendários, atletas olímpicos e uma admiração insaciável.
Duas montanhas convergem em um sistema de meios de elevação e as bases se unem na vila de Whistler no final do dia – o epicentro vibrante e icônico da festividade de inverno. Em conjunto, isso é o que nos diferencia de todas as formas como um resort de esqui de padrão internacional.
RESORT Nº 1 DA AMÉRICA DO NORTE
Consistentemente considerado o resort nº 1 da América do Norte, Whistler Blackcomb tem orgulho de receber as classificações mais elevadas para resorts entre os destinos de esqui.
CLASSIFICAÇÕES GERAIS COMO Nº 1:
1º NA CLASSIFICAÇÃO GERAL:
Resort em geral
Variedade de terreno
Après
Parques do terreno
Atividades fora da montanha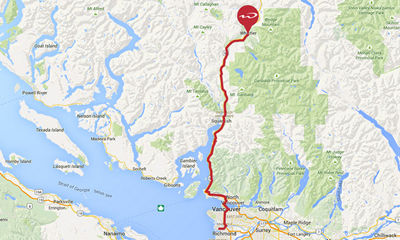 VIAGEM DO MAR AO CÉU
ONDE FICA WHISTLER
Whistler se localizada nas montanhas costeiras de British Columbia, no Canadá, ao longo da cênica rodovia Sea to Sky (Mar ao Céu). Estamos a apenas duas horas do Aeroporto Internacional de Vancouver (YVR) ou uma viagem de carro de quatro horas e meia partindo de Seattle.
O MAIOR RESORT DE ESQUI DA AMÉRICA DO NORTE
Com o terreno mais propício para esqui da América do Norte, Whistler Blackcomb tem uma reputação gigantesca. Cobrindo mais de 33 km², o terreno vasto e variado atrai tanto esquiadores novatos quanto veteranos. Duas montanhas lado a lado são conectadas pela gôndola PEAK 2 PEAK, recordista mundial do livro Guinness, e apoiadas por uma das maiores redes de meios de elevação de alta velocidade do mundo. E com uma das temporadas de esqui mais longas do continente, temos todos os motivos para ser o resort nº 1.
---
Mais informações

Mais informações
TERRENOS PARA TODO MUNDO
GRANDE MONTANHA
Pistas afuniladas, encostas, penhascos e desfiladeiros lendários. Todos os ingredientes importantes para um paraíso de esqui em neve fresca.
ALPINO ELEVADO
Encravado acima das árvores no topo da montanha, com vistas incríveis e pistas para esquiadores de todos os níveis.
PODEROSAS ÁREAS CÔNCAVAS
Dezesseis áreas côncavas irresistíveis de nível intermediário recheadas de neve fresca e encostas bem abertas.
ÁREAS ESPARSAMENTE ARBORIZADAS
Reservas escondidas de neve fresca encravadas em florestas encantadoras, muitas vezes só um pouco além das pistas preparadas.
SUAVES PISTAS PREPARADAS
Suaves caminhos demarcados para descidas tranquilas, com muitas curvas ou com tudo – como a Peak to Creek, com 11 km de extensão.
FAMÍLIAS
Zonas especificamente dedicadas a famílias e áreas para brincadeiras infantis na montanha dão a todos a oportunidade de se divertir e progredir.
EXPLORE A VILA NA ENCOSTA DA MONTANHA
A vila de Whistler é uma animada combinação de ação e amenidades fora da montanha, incrustada em um vibrante centro apenas para pedestres convenientemente localizado diretamente no sopé das encostas das montanhas de Whistler e Blackcomb. Pulsando com lojas, restaurantes, acomodações e serviços essenciais para o dia a dia, a vila abriga uma cultura de montanha o ano todo e tem tudo para atender às necessidades daqueles que se reúnem aqui, sem necessidade de carro.
---
Mais informações

Mais informações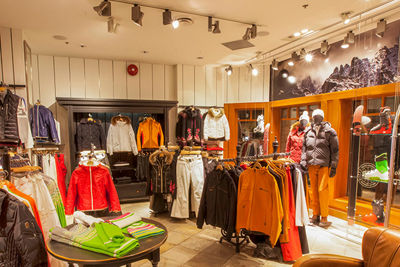 EQUIPAMENTOS DE PRIMEIRA LINHA À DISPOSIÇÃO
Caminhe pela vila e você terá certeza de que não está no fim do mundo. Do melhor da moda até equipamentos de alto desempenho, Whistler está abarrotada de criadores de tendência e as mais de 200 lojas da vila estão lotadas de opções.
Mais informações
EQUIPAMENTOS DE PRIMEIRA LINHA À DISPOSIÇÃO , opens in a new window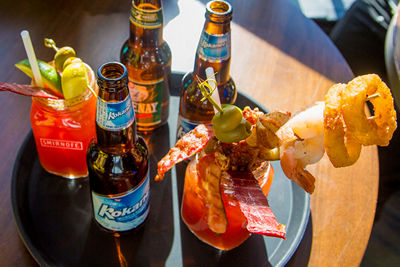 A ÚLTIMA PALAVRA EM APRÈS E VIDA NOTURNA
Com locais de après nas encostas no sopé de cada montanha e uma cena noturna que vai noite adentro, o après de Whistler recebe as melhores notas de quase todas as publicações de esqui e snowboard do planeta.
Mais informações
A ÚLTIMA PALAVRA EM APRÈS E VIDA NOTURNA , opens in a new window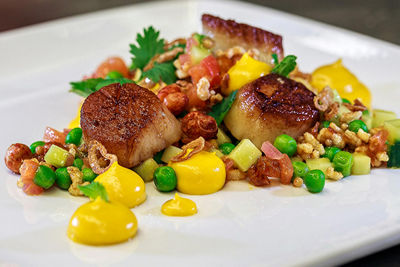 RESTAURANTES DE PADRÃO INTERNACIONAL
O cenário culinário de Whistler se desenvolveu a ponto de rivalizar com cidades dez vezes maiores. Com mais de 200 estabelecimentos servindo delícias, a variedade em Whistler é tão grande quanto o seu apetite.
Veja todas as nossas ofertas e pacotes.
PRECISA DE AJUDA PARA RESERVAR?
Nós garantimos os menores preços. Nossa equipe de especialistas locais te ajudará a planejar as férias perfeitas em Whistler.
---