2023.24
SKI OR RIDE WITH AN OLYMPIAN
Snow School's most exclusive program
---
Have you ever wondered what it would be like to ski or snowboard with an Olympian? Follow in their tracks, copy their technique or hear their stories? Wonder no longer with Snow School's most exclusive program.
Go one-on-one or make a group with up to four family or friends of similar ability - for one price.
Advanced Pricing
| LEVELS 1-6 | # DAYS | OFF PEAK SEASON | PEAK SEASON | PEAK HOLIDAY |
| --- | --- | --- | --- | --- |
| Full Day Olympic Private | 1 | $1,249 | $1,399 | $1,499 |
| Full Day Gold Medalist Private | 1 | $2,500 | $2,500 | $2,500 |
Please Note: All prices quoted in CDN funds and subject to TAX. Prices subject to change. This is only available to purchase through our Concierge department by emailing wbmyconcierge@vailresorts.com.
Previous tab
Previous tab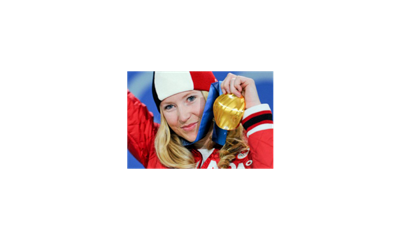 GOLD MEDALIST
ASHLEIGH MCIVOR
Sport: Ski Cross
Olympics: Vancouver 2010
Hometown: Whistler, BC
Born & raised in Whistler, Ashleigh was one of those kids who loved to skip organized training on pow days to cruise around with her buddies and hit their secret pow stashes. Naturally she would grow up to become a World Champion & Olympic Gold Medalist in the sport of Ski Cross – the head-to-head downhill ski racing over bumps, jumps, gaps and berms -- as the sport made its debut in our Home Games in 2010.
A lovely, charismatic girl who has designed her life to connect with friends, family and visitors alike through shared experiences in the mountains, it's no surprise locals have voted Ashleigh 'Whistler's Favourite Winter Athlete' many times over the years! A Mom of one little ripper skier named Oakes (7 years old), Ashleigh is comfortable taking a group of any size or ability level, or even taking your kids for a ski.

What a day on the mountain with Ashleigh will be like: Fast-track your sense of belonging in our tight-knit little community, and leave with new friends. Skiing with Ashleigh promises to be an experience you won't forget - from the moment you meet until après-ski wraps up, you'll be immersed in "a day in the life", skiing all the goods, hearing all the stories, and connecting with Ashleigh and her extensive network of local legends... chances are you'll get to link up with another famous pro or two ;)

Favorite Olympic Moment: "Standing in the start gate, about to race my final - I somehow managed to channel the pressure and the nervousness into excitement and optimism. I felt like the expectations from across the nation were high largely because I had been given every opportunity to put myself in a position to achieve success on that day -- so instead of buckling under pressure, I reframed those high expectations and allowed them to actually alleviate the pressure and instill a sense of confidence. I think that attitude is why it all unfolded so beautifully for me!"

Why you love Whistler: "My favorite aspect of our spirited little town is the strength of character you'll find in local personalities. Everyone has taken big risks and made massive sacrifices to pursue a passion for skiing, biking, or whatever it is about the Whistler lifestyle that they find so fulfilling, and they are the happiest people you'll find on the planet."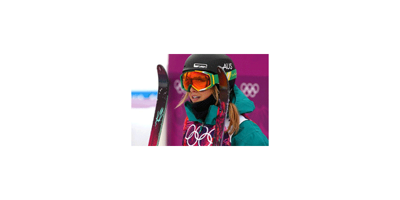 Anna Segal
Sport: Slopestyle Skiing

Olympics attended: Sochi 2014

Hometown: Born in Melbourne, Australia, now living in Pemberton, BC

What a day on the mountain with me will be like: Fun, adventurous and playful. If it's a pow day, then we will definitely be looking for fresh stashes. But I also like mixing it up with groomers, moguls and trees. I think skiing and becoming comfortable on a variety of terrain is the best way to improve as a skier.

Favorite Olympic Moment: Seeing my whole family cheering for me in the spectator area at the bottom of the course.

Why you love Whistler: I love the community of active and outdoorsy people.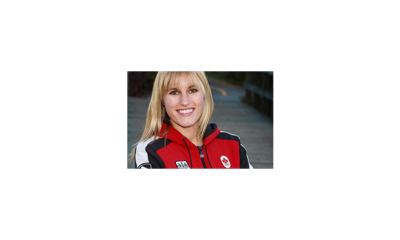 JULIA MURRAY
Sport: Ski Cross
Olympics: Vancouver 2010
Hometown: Whistler
Favorite Olympic Moment: On the day of the race once I was done racing, heading up to the stands to hug the friends and family that came out for support. These were the people who always supported me in the past, so to have the moment in the dumping snow to hug them all was priceless. A close second was walking into the closing ceremonies with the whole team, realizing that I had just lived the Olympic dream I had had from the age of 7. One more: getting signed into the Olympic village and running up to our rooms for the 2 weeks to find a big package of letters from people all around the country wishing me luck! So cool.
What a day on the mountain with me will be like: I'm always up the mountain for a good time. Whether it's showing you my favourite powder patches I've found over my lifetime of growing up in Whistler, or simply making some sweet turns on groomers getting you more comfortable on your skis; I'm happy to be experiencing one of my favourite pass times with you. I love being up there, having some laughs and getting to know you; kids and adults alike.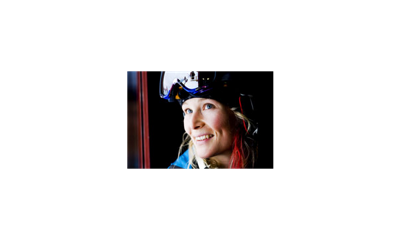 KRISTI RICHARDS
Sport: Freestyle Mogul Skiing
Olympics: Torino 2006, Vancouver 2010
Hometown: Summerland, BC
Favorite Olympic Moment: Both Olympics presented epic moments, and each moment was very profound in my life. At the 2006 Olympics I was the first woman out of the gate on contest day, on the first day of the Games. It felt like I was opening the Games. Everything came to a calm as I stood on top of the run… I could see my family in the crowd at the bottom, and I knew that i had nothing to lose. It was the moment that I had trained so hard for, I was already standing in the gate as an Olympian, and all of the hard work was behind me. The only thing left to do was ski. 2010 was very different… we had so many more factors to deal with, like the mass media frenzy, the pressure of the hometown crowd and the Cypress weather. I stood in the gate with the confidence from my preparation and a knowingness that I had a winning run up my sleeve. I have never felt so ready. I landed my first back flip on the top air and started gaining speed in the middle section. The rain saturated moguls started to just mush out underneath me and I caught an edge… in a split second I was down, and my dreams of Olympic Gold crushed. I decided that I still wanted to finish my run, as I had a jump to perform that no other woman had ever landed in the Olympics. As I collected my gear, it was the cheer and support from the crowd that lifted me to my feet and gave me the strength to perform the best trick of my life.
Why you love Whistler: The mountain is so versatile, giving lots of options in any condition. It was the big mountains that drew me to the coast from the Okanagan, and it is the big mountains that will make me stay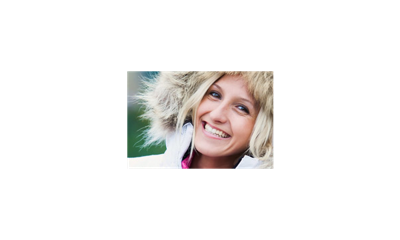 ANASTASIA SKRYABINA
Sport: Alpine Skiing
Olympics: Vancouver 2010
Hometown: Whistler
Favorite Olympic Moment: There were many, but when I was standing at the start gate of the Super G course while realizing that all I had worked for and sacrificed in my life had finally brought me to that moment, I felt incredibly fulfilled.
What a day on the mountain with me will be like: Brought up by parent coaches and skiing since I was 2 years old, coaching is natural to me and the mountains have become my sanctuary. I absolutely love sharing this place with my friends and anyone else with a passion for the outdoors. Whether you need to gain more confidence skiing easy green runs, are looking to challenge yourself on the steepest double blacks or simply want to find the best powder on the mountain, I am here to guide you and help you make the most out of your day!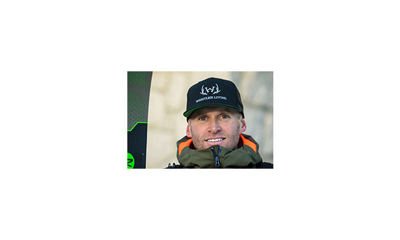 Robbie Dixon
Sport: Alpine Skiing
Olympics: Vancouver 2010
Hometown: Whistler
Favorite Olympic Moment: Just being able to compete in the Olympics is such an honour, but to be able to do it at the place where I grew up skiing is something truly special. Pushing out of the start gate at my first Games here in Whistler, the place where I started learning to ski before I was even two years old, and racing in front of my family, my friends, and my country was an incredible experience and I will cherish it forever.
What a day on the mountain with me will be like: How about fun, fun, and more fun?!?! Growing up in Whistler with these mountains as my backyard means there isn't a nook or a cranny I haven't explored. If you want the true Whistler experience - from cruising groomers, to the gnarliest steeps, to the sweetest secret stashes of pow - I'm your man, and you can count on me to give you the best true Whistler experience from the top of the Peak right down to the village!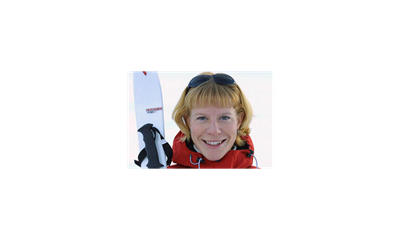 KELLY RINGSTAD
Sport: Freestyle Skiing - Moguls
Olympics: Salt Lake City 2002
Hometown: North Vancouver
Favorite Olympic Moment: So hard to pick just one! In 2002 walking with the team into the huge open air stadium for the Salt Lake City Opening Ceremonies with the overwhelming excitement and energy from tens of thousands of spectators was so far beyond our wildest expectations. Standing at the top of the mogul course at Deer Valley the next day hearing the roar of the crowd when they announced my name and realizing all of the hard work had paid off in that moment. Getting the amazing opportunity to run with the Olympic torch in 2010 here in my own community in North Vancouver with my 1 yr old daughter watching me. Being able to experience a home Olympics in 2010 and seeing firsthand how sport and Canadian pride and enthusiasm can bring a city, province and country together if even just for a magical few weeks.
What a day on the mountain with me will be like: Fun! I've grown up skiing Whistler/Blackcomb since 1983 and joined the Blackcomb Freestyle Team in 1990 - both mountains have such great varied terrain to match your level and I can show you the best spots, whether it's for moguls, steeps, parks or just cruising. I've been coaching skiing and moguls for over 17 years, from beginners who have never even seen moguls in person to Olympic athletes and from little kids to "big kids" 70 years young so I'm able to provide as much (or as little) coaching as you would like! My favourite part of coaching and skiing with others is seeing their confidence (and amount of fun) grow on the mountain as they try and learn new things, from beginners to experts.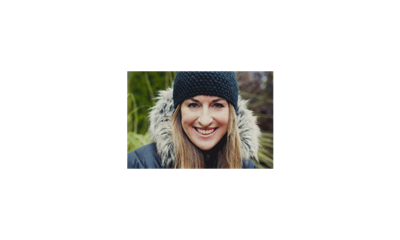 Tami Bradley
Sport: Freestyle Skiing, Moguls
Olympics: Nagano 1998 & Salt Lake City 2002
Hometown: Born in North Vancouver, grew up in Whistler, live in Squamish.
Favorite Olympic Moment: Getting tossed my 1st Olympic bib and opening it up to see the most beautiful sight I had ever seen; those 5 rings. It was a surreal and great moment. My all-time most memorable moment was standing in the start gate and hearing the announcer say three things, "Tami Bradley, from Canada, Olympian ready"... I was extremely proud!
Why you love Whistler: I am a thrill seeker, an adrenaline junkie and love that I can get this all year long in the epic mountains of Whistler. It's the most beautiful place I've ever been to and I am so very lucky to get to work and play here!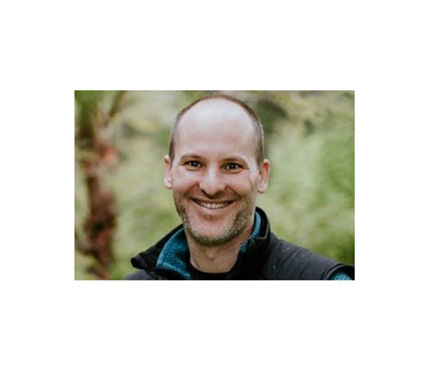 MIKE JANYK
Sport: Alpine Skiing, Slalom
Olympics: Torino 2006, Vancouver 2010, Sochi 2014
Hometown: Whistler
Favorite Olympic Moment: In 2006, going into athlete village for the first time, seeing one of my favourite NHL players, asking him for an autograph and being turned down. In 2010, finishing my race run, feeling disappointed, but as I walked through the crowd of fans and supporters, being stopped by a family with a young racer telling me I'm an inspiration to them beyond the results. It was one of the most powerful moments in my career. In 2014, spending hours alone in the "quiet and relaxation" room of the Canadian athlete's residence going through books about Canada, letters from fans and supporters and reflecting on my whole journey that had brought me to this moment.
What a day on the mountain with me will be like: Enjoyable. I fell in love with this sport from the moment I put on skis at two years old and have been exploring this relationship ever since. If the day and your skill level calls for runs on the bunny hill or charging down every chute and face we can find or anywhere in between, my goal is to leave you with a desire to grow your own relationship with the sport. The mountains are a way to tap into the joy of life and this is what we'll use them for.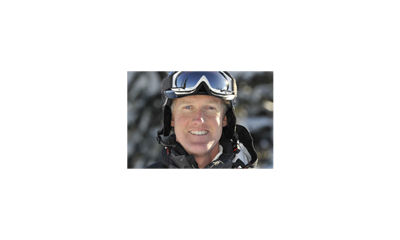 Rob Boyd
Sport: Alpine Skiing - Downhill
Olympics: Calgary 1988, Lillehammer 1994 (athlete); Salt Lake City 2002, Turin 2006, Vancouver 2010 (coach)
Hometown: Born in Vernon, moved to Whistler in 1982
Favorite Olympic Moment: 1988, opening ceremonies, walking in to the Calgary stadium with so many cheering Canadian fans!! Overwhelming to say the least…
Why you love Whistler: Mountains, lakes, community, friends, challenges, leisure… Whistler has it all and in all my travels haven't found an equal, let alone better!
What a day on the mountain with me will be like: Although I love skiing fast, breaking down skills into slow-motion movements before putting them into action have been keys to reaching racing and coaching goals. We can do the same! Stories will be shared as we relive an iconic 1989 World Cup win on the Dave Murray DH run, tales of Kitzbuhel podiums and other European adventures will likely provide some insights and 'aha' moments throughout the day... I also believe that powder skiing and exploring the whole mountain are vital aspects to building confidence for any type of snow, at any speed.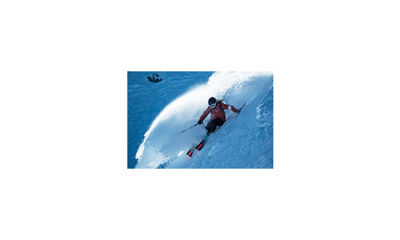 Marie Pier Prefontaine
Sport: Alpine Skiing - Super-G and Giant Slalom
Olympics: Vancouver 2010, Sochi 2014
Hometown: St-Sauveur, Quebec
Favorite Olympic Moment:There is so many insane moments but one of them is the feeling I had when I walked into the stadium for the closing ceremony during the Vancouver Olympics. One of the coolest thing is staying in the Olympic village and meeting all the other Canadian athletes and cheering for one an other, If one of us wins a medal it feels like we all do. It's a magical feeling. I will treasure these feelings and memories forever.
What a day on the mountain will look like: I love cruising around this mountain and showing all my favourite spots. Just have a fun time! I'm a ski racing coach in the off season so I can help with Technic. If you just want to ski around without thinking and get all the good powder turns, just follow me! I'm retired from ski racing but now I ski big mountain and backcountry skiing all winter so I love shredding all that good powder.
Ryan Johnson
Sport: Freestyle Skiing, Moguls
Olympics: Nagano 1998 & Salt Lake City 2002
Hometown: Squamish, BC
Favorite Olympic Moment: The feeling of crossing the finish line after giving it my all!
What a day on the mountain with me will be like: I will guide you to areas of the mountain that are ideal for your skiing level and learning. I will show you around, show you a good time, and help you improve your skiing!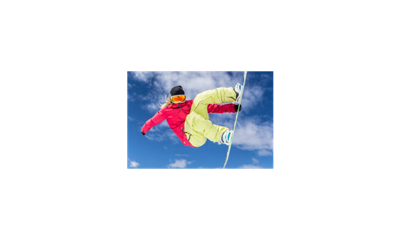 MERCEDES NICOLL
Sport: Snowboard Halfpipe
Olympics: Torino 2006, Vancouver 2010, Sochi 2014, Pyeongchang 2018
Hometown: Whistler, BC
Favorite Olympic Moment: I used to say watching Canadians come together and become truly patriotic at the Vancouver 2010 Games and having them cheer me on in the finals of the Vancouver 2010 Games. But, overcoming my crash from the 2014 Sochi Games, and landing the trick that took me out 4 years later at my fourth Winter Olympics, that's my favourite moment, I didn't get a gold medal but it was a gold medal moment for me!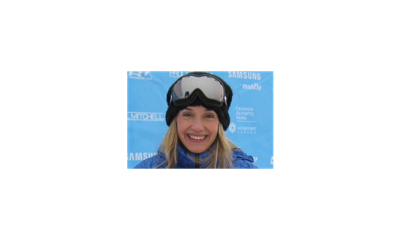 Tara Teigen
Sport: Snowboard Freestyle
Olympics: Nagano 1998
Hometown: Born in Calgary, Alberta and now live in Pemberton BC.
Favorite Olympic Moment: Standing at the bottom of the halfpipe in the pouring rain knowing that at the end of the day, one of my friends would be an Olympic Gold Medal winner and that snowboarding would never be the same. In 2010, witnessing Maelle Ricker win an Olympic Gold Medal in Snowboard Cross.
Why you love Whistler: I moved here so that I could live minutes from the best mountains in the world. I love the energy of the village and the amazing scenery - lakes, mountains, trees and wildlife - it never seems to get old! I'm now raising a family here.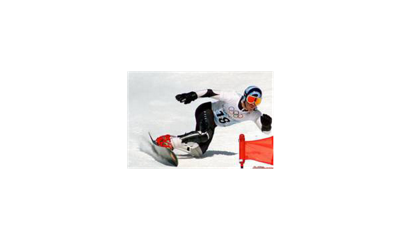 DARREN CHALMERS
Sport: Snowboard, Giant Slalom
Olympics: Nagano '98, Salt Lake City 2002
Hometown: Whistler, BC
Favorite Olympic Moment: Starting my second run of the GS in Nagano Japan '98 knowing Ross Rebagliati was already in first, and trying to best his time. But knowing a Canadian already had the gold medal made me so proud.
What a day on the mountain with me will be like: Free riding around some on the best terrain on the mountain, learning skills and techniques to benefit your everyday free riding. With over 30 years riding on Whistler/Blackcomb i know the best places to go for any skill level.