Whistler Blackcomb
Wir haben die Gründe zusammengestellt, warum Whistler Blackcomb das bekannteste Bergresort in Nordamerika ist.
MIT WHISTLER BLACKCOMB ÜBER DIE GRENZEN HINAUS.
ZAUBER IST NICHT MESSBAR
Egal was Ihr Ziel ist, sei es jede unserer über 200 Pisten zu fahren, über eine perfekt präparierte Piste zu fegen, keines der preisgekrönten Restaurants im Dorf auszulassen, oder einen Urlaub zu genießen, der bei jedem Familienmitglied einen bleibenden Eindruck hinterlässt – hier sind Sie genau richtig.
Erfahren Sie Mehr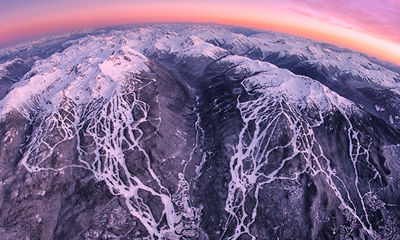 DAS RESORT
Whistler Blackcomb ist ein Ort, an dem eine tiefverwurzelte Bergkultur auf Abenteuergeist, Fortschritt und internationale Anerkennung trifft. Es ist ein Ort, der von legendären Gipfeln, olympischen Athleten und einem nie endenden Gefühl des Staunens geformt wurde.
Zwei Berge werden durch ein Liftticket miteinander verbunden und vereinen sich am Ende des Tages am Fuße des Whistler-Dorfs – der lebendige und einzigartige Mittelpunkt der Winterfestivitäten. All das macht uns in jeder Art zu einem Weltklasse-Skigebiet.
BESTES RESORT IN NORDAMERIKA
Blackcomb Whistler wurde durchweg zum besten Resort Nordamerikas gekürt. Whistler ist stolz darauf unter all den anderen Ski-Resorts am besten abzuschneiden.
Rangliste Einsehen
PLATZ IN DER GESAMTRANGLISTE:
Resort insgesamt
Terrainvielfalt
Après-Ski
Terrainparks
Aktivitäten abseits der Piste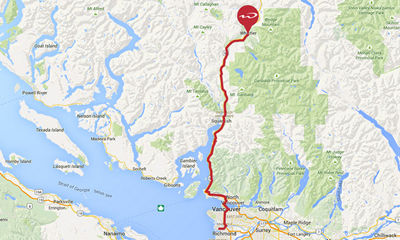 WO LIEGT WHISTLER?
Whistler liegt in Kanadas Küstengebirge von British Columbia, entlang dem malerischen Sea-to-Sky-Highway.

Wir sind nur 2 Autostunden nördlich vom Vancouver International Flughafen (YVR) entfernt oder 4,5 Autostunden von Seattle. Wenn Sie aus den USA anreisen, benötigen Sie lediglich einen Reisepass.
NORDAMERIKAS GRÖSSTES SKIGEBIET
Aufgrund des größten, zum Skifahren geeigneten Terrains, hat Whistler Blackcomb einen hervorragenden Ruf. Auf ca. 3306 ha zieht das riesige und vielfältige Terrain nicht nur Skianfänger, sondern auch erfahrene Pistenprofis an. Zwei nebeneinanderliegende Berge werden durch die PEAK-2-PEAK-Seilbahn, die übrigens im Guiness-Buch der Rekorde steht, miteinander verbunden. Außerdem werden die Berge durch eines der weltweit größten Netze an Hochgeschwindigkeitssessellifts unterstützt. Und da wir eine der längsten Skisaisons auf diesem Kontinent haben, erfüllen wir alle Voraussetzungen dafür, das beste Skiresort zu sein.
---
Pistenplan ansehen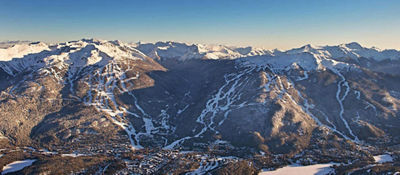 Pistenplan ansehen
VIELFÄLTIGES TERRAIN
FREERIDING
Legendäre Bergrinnen, Steilhänge, Klippen und Felsschluchten. Alle wichtigen Zutaten für ein Paradies für Freeskifahrer.
HOCHALPINES GELÄNDE
Über der Baumgrenze auf dem Berggipfel gibt es atemberaubende Aussichten und Pisten für jede Fertigkeitsstufe.
PULVERSCHNEEPISTEN
16 unwiderstehliche, mittelschwere Pisten mit weit offenen Hängen und Neuschnee.
WALDLICHTUNGEN
Abgelegene, mit Pulverschnee bedeckte Baumpisten in bezaubernden Wäldern, die sich oft gleich hinter den präparierten Pisten befinden.
DURCHGÄNGIGE PISTENPFLEGE
Sanft gerippte Pistenoberflächen für Cruising, Carving oder auszehrende Abfahrten – wie beispielsweise die Piste "Peak to Creek", die 11 km lang ist.
FAMILIE
Spezielle Familienzonen und Kinderspielbereiche am Berg geben jedem die Chance zu spielen und sich zu verbessern.
ENTDECKEN SIE DAS DORF
Das Whistlerdorf ist ein lebendiges, autofreies Dorf, das am Fuße von Whistler und Blackcomb günstig gelegen ist. Hier werden alle Aktivitäten und Annehmlichkeiten abseits der Piste praktisch miteinander vereint. Dank seiner zahlreichen Geschäfte, Restaurants und einem breiten Angebot an Unterkünften und den täglichen Notwendigkeiten, ist hier das ganze Jahr über die Bergkultur tief verankert. So bietet das Dorf alles, um jeden Wunsch der Gäste zu erfüllen – ohne ein Auto zu benötigen.
---
Erfahren Sie Mehr

Erfahren Sie Mehr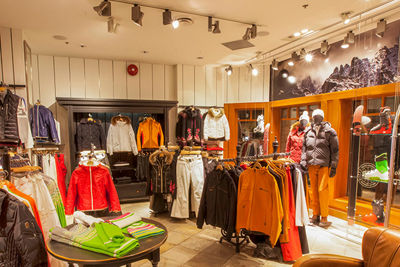 TOP-AUSGESTATTETE GESCHÄFTE
Bei einem Spaziergang durchs Dorf wird sofort klar, dass hier keine Wünsche offen bleiben. Von exquisiter Mode bis hin zu hochleistungsfähiger Ausrüstung ist Whistler gut ausgestattet mit Stilführern, und in den über 200 Geschäften gibt es eine riesige Auswahl.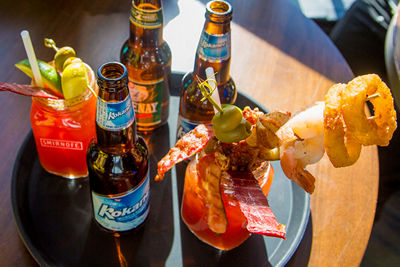 UNVERGESSLICHES APRÈS-SKI UND NACHTLEBEN
Dank der am Hang gelegenen Après-Ski-Bereiche am Fuße jeden Berges und einem aufregenden Nachtleben, erhält Whistler hervorragende Kritiken von nahezu jedem Ski- und Snowboardmagazin weltweit.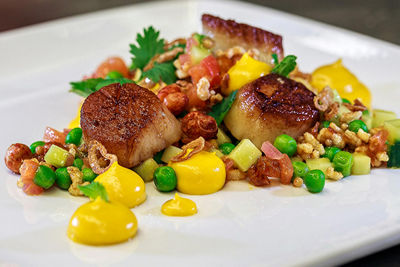 WELTKLASSE-GASTRONOMIE
Whistlers kulinarische Szene hat sich so weit entwickelt, dass sie sich getrost mit derer von 10-mal so großen Städten messen kann. Mit mehr als 200 Lokalen, die einem Gaumenfreuden bereiten, ist Whistlers Auswahl so groß wie Ihr Appetit.
Sehen Sie alle unsere Angebote und Pauschalpakete.
Need help booking?
We guarantee the lowest prices. Our team of Local Experts can help you plan the perfect Whistler vacation.
---