WHISTLER BLACKCOMB
BACKCOUNTRY
Whistler Blackcomb is your gateway to a vast area of unmarked and un-patrolled backcountry access in the Garibaldi Provincial Park.
The allure of backcountry skiing and riding has increased over the last few years and many resorts, as well as manufacturers, are filling this demand with innovative products and services. Gathered below are resources to guides, training, gear, and bulletins to make help make your adventure safe and prepare you for avalanche and glacier hazards.
Three day avalanche hazard forecast prepared for the Sea to Sky region, this region includes the backcountry terrain outside of the Whistler Blackcomb boundaries.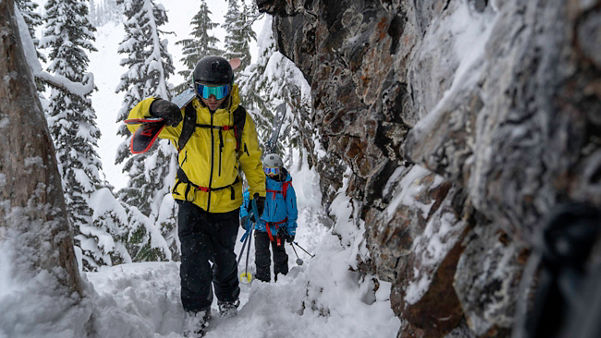 2021.22 Winter Price: $62
Backcountry Tickets
Availability of backcountry tickets is assessed daily by Ski Patrol.
Proper gear is required to purchase ticket. Skis, snowboard or split board are required as well as; an avalanche transceiver and demonstrated ability to use it, probe, shovel, skins, cell phone.
Tickets are sold for a specific lift set to reach the backcountry access points and cannot be used on other lifts.
Guests must sign the Backcountry Access Agreement.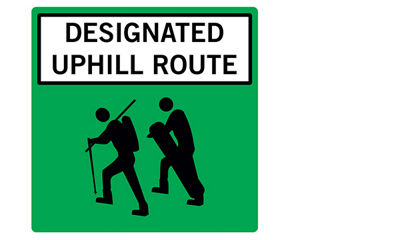 Uphill Travel
Uphill travel within the Whistler Blackcomb ski area boundary is only permitted on designated routes marked with signage. Please respect all on-mountain signage.
Accessing Garibaldi Provincial Park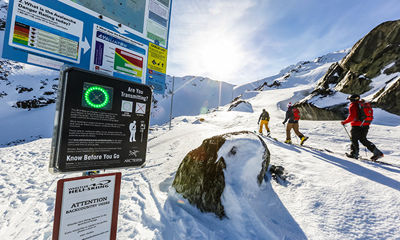 Starting on Whistler Mountain
---
Please use the Whistler Map contained below to follow our designated route on Whistler Mountain to Garibaldi Provincial Park. Please note:
The route marked in yellow is Singing Pass. This is the route from the valley bottom to the park boundary. It is an All Weather Conditions route.
The route marked in orange is Oboe Traverse. This is also an All Weather Conditions route. Skiers and splitboarders will need a lift ticket to access the bottom of the route as it begins inbounds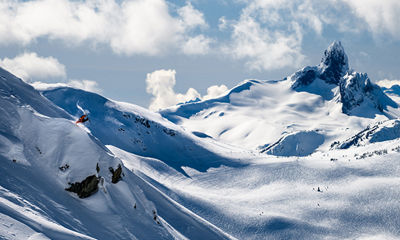 Starting on Blackcomb Mountain
---
Please use the Blackcomb Map contained below to follow our designated route on Blackcomb Mountain to Garibaldi Provincial Park. These routes open December 15. Please note:
The route marked in turquoise will take skiers and splitboarders up Blackcomb to the park boundary. This route is signed on site with the green skier sign shown above. It begins either on skier's right of Merlin's ski run or from Lot 7. Travellers will need to turn left toward Home Run, then follow the route: Home Run > Short Horn > Green Line > Gondola Road > Dale's Way > Sunset Blvd. This is an All Weather Conditions route and open only from 5am to 10am. Refer to the information boards at the base of the mountain or our printed maps for specifics.
DOWNLOAD THE GPS TRACK ON TRAILFORKS >
The route marked in pink is East Col. It accesses the park from beyond Blackcomb Glacier. This route requires a lift ticket and high alpine clearance. Call the Backcountry Access Information Line, (604)905-2324 to find out if the route is open. Recheck the backcountry line the morning of your trip and immediately before leaving cell reception. This phone line is updated on an ongoing basis.
When the high alpine lifts are closed due to avalanche danger, backcountry skiers and snowboarders should check in with Patrol (604-905-2324) at the dispatch offices on Whistler or Blackcomb for more information on how to safely access the backcountry. Backcountry access route status is also available on Epic Mix and on our Terrain and Lift Status page.
PUBLIC FEEDBACK SURVEY - BLACKCOMB INTERIM WINTER PUBLIC ACCESS ROUTE: TAKE THE SURVEY >
Re-entering the Ski Area Boundary
---
Skiers and snowboarders looking to re-enter Whistler Blackcomb's ski area boundaries from the backcountry should check in with Patrol (604-905-2324) for up-to-date avalanche conditions and terrain closures within the ski area boundary. When re-entering the ski area boundary after hours please be aware of operational hazards such as grooming cats, snowmobiles and to adhere to all signage and fencing.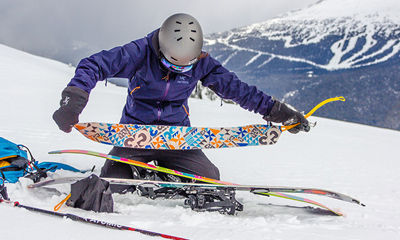 Backcountry Essentials
Every member of your group needs to be wearing a transceiver and have knowledge on how to use it. We recommend you take a course and / or hire a certified ACMG guide via Extremely Canadian.
Additionally, all members must carry an avalanche probe and a shovel. Once you've got the basics covered, the additional equipment list gets a little fun.
Please see the backcountry resources on Avalanche Canada and ensure you are prepared to go into the backcountry. You can find these resources here.