Our shops offer a multitude of services to meet your needs on the mountain
Retail Services
We provide the largest selection of skis and snowboards and the best quality gear in all of Whistler Blackcomb. If you're looking for convenience, we have locations all across the mountain, and in the winter we even offer
delivery service
.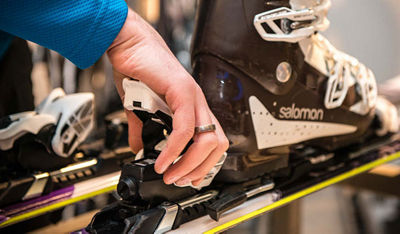 Coreshop Tuning Centres
Your gear is only as good as its last tune. We use state of the art Montana robotic tuning machinery to tune your gear to perfection at our Village Core Shops. We also offer tuning on mountain so let us tune your Skis or Snowboard while you have lunch on-mountain!
Village:
Creekside Core Shop |
604-905-2164
Blackcomb Daylodge Core Shop |
604-938-7769
On-Mountain:
Whistler On-Mountain Tuning |
604-905-2325
(Outside of the Roundhouse Lodge)
Blackcomb On-Mountain Tuning |
604-938-7425

(Outside of the Rendezvous Lodge)
In the summer, let us help you get you and your bike into tip top shape. We offer expert tuning and repair services at all three of our bike specialty locations: Garbanzo Bike & Bean (Village & Creekside) and Summit Sport.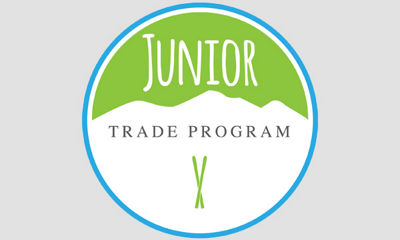 Trade in. trade up. save big.
Junior trade
Junior Trade is the easiest and most affordable way to get your child the skis they need every year. When you join the Junior Trade Program, you own your child's equipment for as long as it fits. Once they've outgrown it, you can trade it in and save 50% on a new size. Packages includes skis, boots and bindings, and ASTM. Help them go big as they grow bigger.
How does it work?
This year: Buy new gear starting at $249.99
Next year: Receive 50% off the original purchase price towards your next Jr. Trade package
Repeat yearly and continue to save
Locations:
Can-Ski Performance | 604 938-7137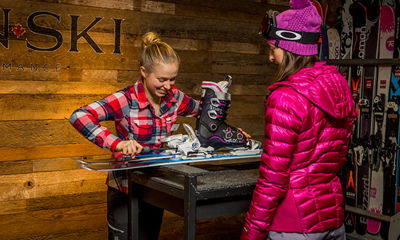 Superior Fit
Nothing can make or break your day like your ski or snowboard boots, and no one has the power to customize your comfort like our expert boot fitters. Make an appointment with one of our pros today.
Locations:
Can-Ski Performance |
604-938-7137
Can-Ski Village |
604-938-7755
Can-Ski Westin |
604-905-2262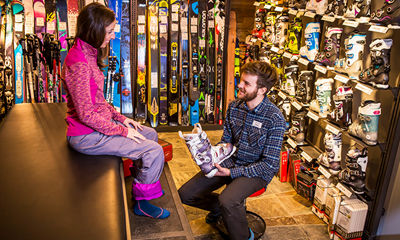 Boot Fitting Process
Custom Foot Assessment
When you come to your appointment, be sure to bring your favourite pair of ski socks. We suggest the thinnest pair you have. The type of sock you wear is extremely important to your boot fit.
Expert Fitting
By asking you a series of questions, our expert boot fitters will gain an idea of the type of skier you are and want to be. Based on that, they will determine what kind of fit your boot should have. There are three types of fit: comfort, performance, and high performance.
Try out your Options
Based on the fit you need, our staff will select a variety of different boot options for you to try. We will work with any brand or colour preferences but remember – nothing is more important than fit.
Unlimited modifications and adjustments
We offer free boot work for the lifetime of the product. Restrictions may apply, see stores for details.