WHISTLER BLACKCOMB
BACKCOUNTRY
As North America's #1 Resort, Whistler Blackcomb is also your gateway to a vast area of unmarked and un-patrolled backcountry access in the Garibaldi Provincial Park.
The allure of backcountry skiing and riding has increased over the last few years and many resorts, as well as manufacturers, are filling this demand with innovative products and services. Gathered below are resources to guides, training, gear, and bulletins to make help make your adventure safe and prepare you for avalanche and glacier hazards.
Three day avalanche hazard forecast prepared for the Sea to Sky region, this region includes the backcountry terrain outside of the Whistler Blackcomb boundaries.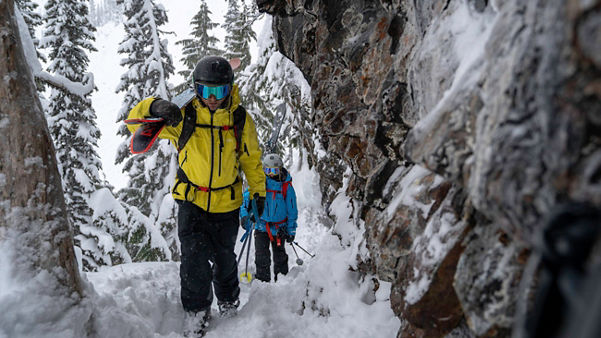 2021.22 Winter Price: Coming Soon
Backcountry Tickets
Availability of backcountry tickets is assessed daily by Ski Patrol.
Proper gear is required to purchase ticket. Skis, snowboard or split board are required as well as; an avalanche transceiver and demonstrated ability to use it, probe, shovel, skins or snowshoes, cell phone.
Tickets are sold for a specific lift set to reach the backcountry access points and cannot be used on other lifts.
Guests must sign the Backcountry Access Agreement.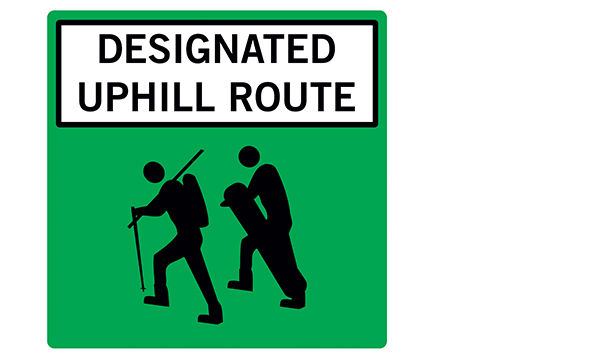 Uphill Travel
Uphill travel within the Whistler Blackcomb ski area boundary is only permitted on designated routes marked with signage. Please respect all on-mountain signage.
Backcountry Essentials
Every member of your group needs to be wearing a transceiver and have knowledge on how to use it. We recommend you take a course and / or hire a certified ACMG guide via Extremely Canadian.
Additionally, all members must carry an avalanche probe and a shovel. Once you've got the basics covered, the additional equipment list gets a little fun.
Plan your trip thoroughly
---
Be prepared to cope with emergencies due to fatigue, equipment failures, weather, and avalanches.
Evaluate each member's capacity and ability
Check the personal equipment of the party
Carry a mobile phone with full battery charge
Keep hydrated and nourished throughout the day
Understand supply levels of liquid and food for the group
Pace the travel speed of the party so that no one becomes exhausted
Keep the party together but not too close in avalanche terrain
The leader should be experienced in route selection
Ensure that there are sufficient tools in the group to repair broken skis, skins, and bindings
The leader must be capable of organizing a backcountry avalanche rescue including applying first aid and keeping survivors alive until rescuers arrive
Things you should be aware of
---
Understand this winter's snowpack layers
Knowledge of recent snowfall and type of snow
Know the current Whistler backcountry Avalanche Advisory rating
Understand today's weather conditions including snowfall, temperature, and visibility
Never travel alone