Let Endless Possibility Guide You
Feel The Pull
Anyone who has ever gazed out from atop our peaks over the endless wild, has felt it. The power of the landscape, the towering mountains, the crisp air and glinting snow cast the trivial aside and draw your focus to what's truly important. It's a force of nature: something real. It manifests itself in our #1 rankings, our legendary terrain, our reliably deep snow and our world record-breaking gondola. The endless possibilities of this place have created its own laws of attraction that forge lasting connections and pull people back time and again. We're all drawn here for different reasons. Some are attracted to a mountain town with an undisputed vibe. Others are pulled in by the pedestrian village with ski-in/ski-out lodging.
Many seek the outdoor adventures that range from just-enough to over-the-top. Then there's the world-famous après, five star dining, spas, shopping, or nightlife that are hard for anyone to resist. And at the center of it all, the two largest, #1 ranked, side-by-side ski mountains in North America create a place with limitless possibilities that are truly magnetic. The only question is: What draws you?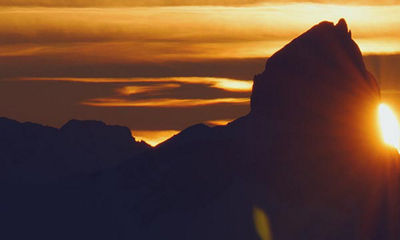 THE CONTINENT'S PREMIER RESORT
There is an indisputable draw, an irresistible allure, a pull so strong that skiers and snowboarders the world over gravitate to these famed peaks. This is Magnetic - the first-ever, full-length, ski and snowboard movie filmed entirely within a single ski area - brought to you by Whistler Blackcomb.
Another Perspective on Whistler Blackcomb
THE JOURNEY FROM SEA TO SKY
Whistler is located in Canada's coastal mountains of British Columbia along the scenic Sea to Sky Highway. We're just 2 hours north of the Vancouver International Airport (YVR) or a 4.5-hour drive from Seattle—all you need is a passport if coming from the US.
NORTH AMERICA'S LARGEST SKI RESORT
With the most skiable terrain in North America, Whistler Blackcomb has a massive reputation. Spanning 8,171 acres, the vast and varied terrain will entice first-time skiers and seasoned shredders alike. Two side-by-side mountains are connected by the Guinness World Record-holding PEAK 2 PEAK Gondola and supported by one of the largest networks of high-speed chairlifts in the world. And with one of the longest ski seasons on the continent, we've got all the makings of a #1-ranked resort for a reason.
---
View Trail Map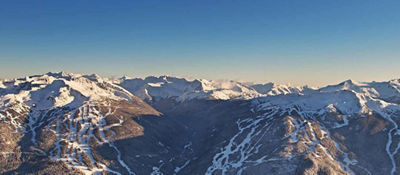 View Trail Map
Discover Which Part of Whistler's Winter You Want To Visit.
FAMOUS TERRAIN. ENDLESS POSSIBILITIES.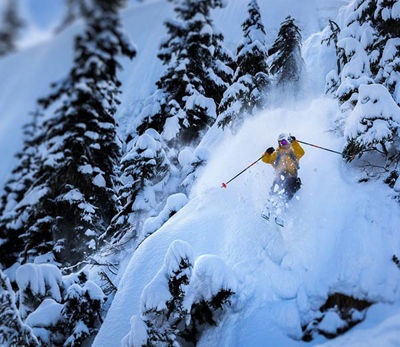 BIG MOUNTAIN
Legendary chutes, steeps, cliffs and couloirs. All the important ingredients for a freeskiing paradise.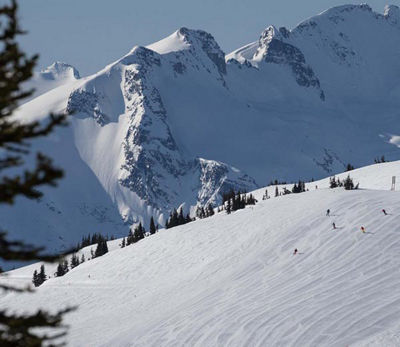 HIGH ALPINE
Perched above treeline at the top of the mountain, incredible views and trails for every skill level.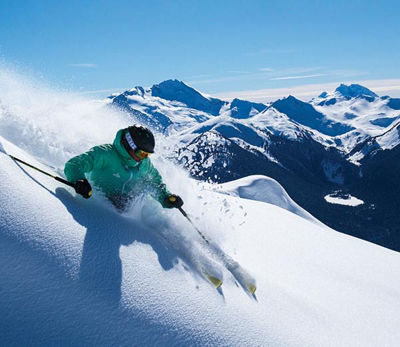 POWDER-FILLED BOWLS
Sixteen irresistible, intermediate-level bowls brimming with fresh snow and wide-open slopes.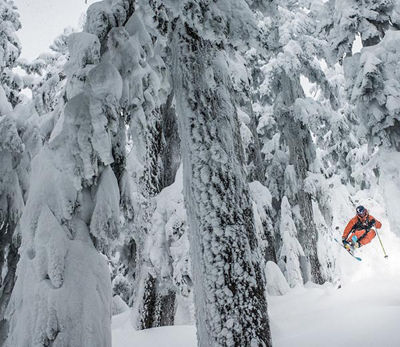 GLADED TREES
Secluded powder stashes tucked inside enchanting forests, often just beyond the groomed trails.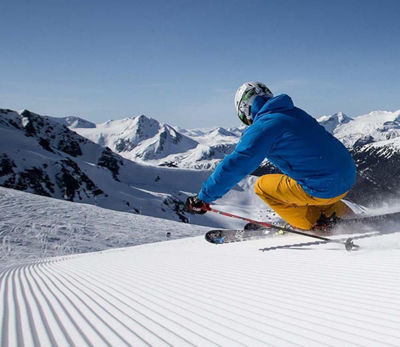 FLOWING GROOMERS
Smooth corduroy for cruising, carving or leg-burning descents—like the Peak to Creek, 11 km / 7 mi. long.
FAMILY
Dedicated family zones and children's on-mountain play areas give everyone a chance to play and progress.
A MOUNTAIN VILLAGE YOU WON'T BELIEVE
Whistler Village is a lively mix of off-hill action and amenities, folded into a pedestrian-only vibrant hub conveniently located directly at the base of the slopes of Whistler and Blackcomb Mountains. Teeming with shops, restaurants, accommodations and day-to-day essentials, the Village anchors a year-round mountain culture and has everything to meet the needs of those who gather here—without the need for a car.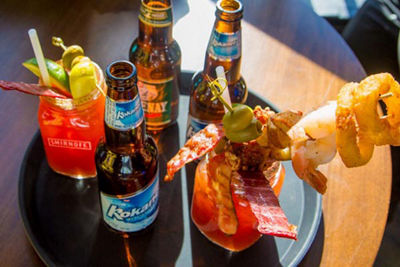 ULTIMATE APRÈS AND NIGHTLIFE
With slopeside après spots at each mountain base an a nightlife scene that stays up late, Whistler does apres achieves top marks by almost every ski and snowboard publication on the planet.
More Info
ULTIMATE APRÈS AND NIGHTLIFE , opens in a new window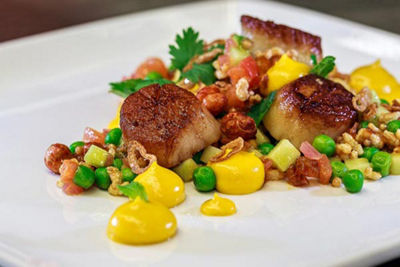 WORLD-CLASS DINING
Whistler's culinary scene has evolved into one that rivals cities ten times the size. With more than 200 establishments dishing up delight, Whistler's range is as big as your appetite.
More Info
WORLD-CLASS DINING , opens in a new window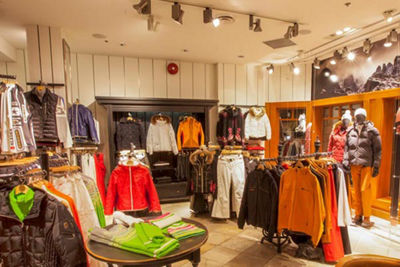 TOP GEAR IN STORE
Stroll through the Village and it's clear that this isn't frontier-land. From high fashion to high performance gear, Whistler is chock-full of trend-makers, and the over 200 Village stores are stocked with a huge selection.
More Info
TOP GEAR IN STORE , opens in a new window
Relax and unwind when you're off the slopes at Whistler's best spa.
CHOOSING WHERE TO STAY
Whistler is split into a few distinct areas, each with its own advantages and personality. When staying overnight, find the area that suites your needs best.
Don't Miss These
You can easily spend an entire winter discovering new experiences on Whistler Blackcomb's endless terrain options, but to help make your vacation the most memorable it can be make sure to not miss these key experiences.
Full service dining. Mountain-top dining in style. Enjoy panoramic views, along with classic dishes prepared with the finest ingredients and a diverse wine list to complement.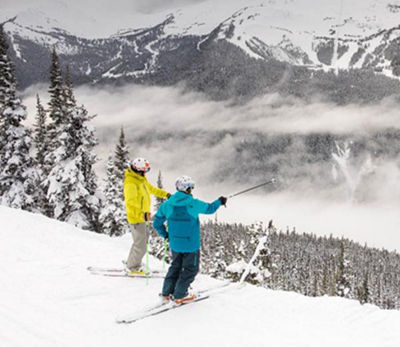 PRIVATE LESSONS & GUIDES
Build your confidence and explore the mountains with a pro that matches your exact needs.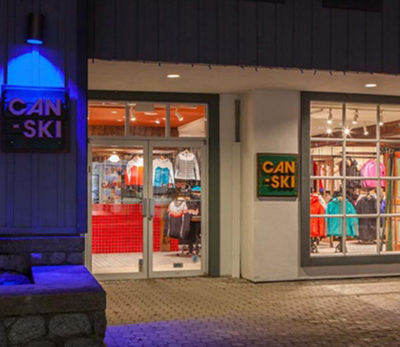 With close to 40' of snow a year, powder snow is a regular occurrence. Make sure you're equipped with the right gear when it dumps.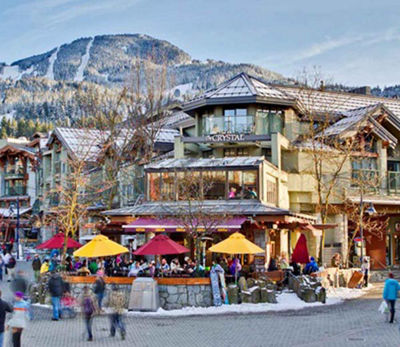 With our amazing deals and packages, you can look forward to experiencing everything that the mountain and villages have to offer.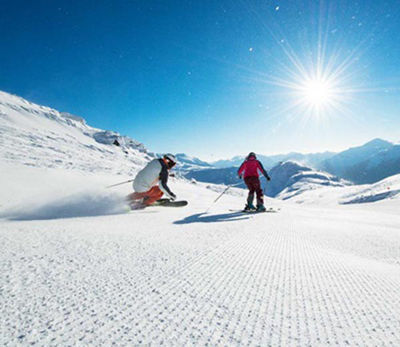 Short, sweet, sensational. With Whistler Blackcomb right in your backyard, there's no better escape.