Where Fun Comes Naturally
NORTH AMERICA'S PREMIER RESORT
WHISTLER BLACKCOMB
Whistler takes winter adventure to places your family never imagined. On the mountains, our amazing Whistler Kids Snow School, specially designed family zones, enchanted Tree Fort and Magic Castle, and thrilling Coca-Cola® Tube Park are guaranteed to put smiles on everyone's faces and create bonds that will last a lifetime. After the on-mountain adventures witness the incredible Fire & Ice Show, or have a blast on our outdoor skating rink at the Olympic Plaza. At day's end, everyone's invited for après in our spectacular resort village, where many restaurants and bars welcome kids until 10pm. It all adds up to a winter experience your family will remember forever. Get drawn to the possibilities.
Family Activities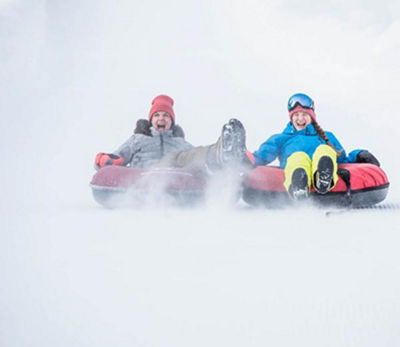 This isn't the tobogganing you remember from your childhood. More like multi-lane, high speed extreme tubing that just may be one of the best memories of your time here.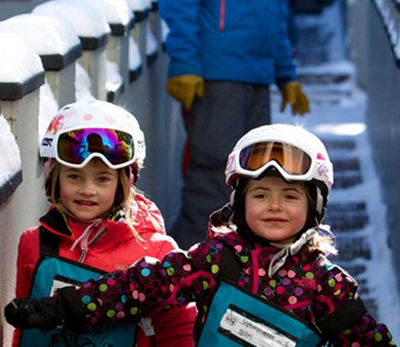 The Magic Castle on Blackcomb and Tree Fort on Whistler are great for families of little ones to check out while exploring the mountains. Take off your skis or board and explore one (or both!) of these great outdoor adventure playlands. Free and fun for all ages.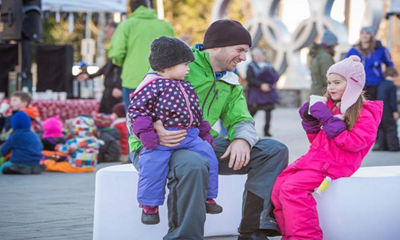 FAMILY APRÈS AT
WHISTLER OLYMPIC PLAZA
Bring your family and friends for FREE outdoor Canadian winter fun at Whistler Olympic Plaza every Monday & Wednesday from 3:00-6:00pm starting December 18th.
P: Tourism Whistler / Mike Crane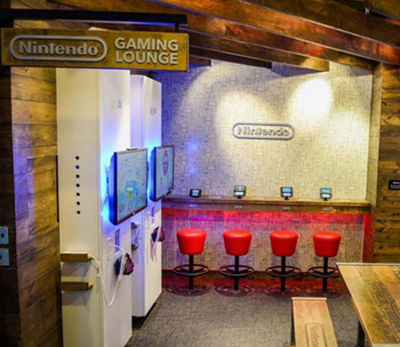 Come visit one of three Nintendo ® Gaming Lounges located on-mountain at Rendezvous Lodge on Blackcomb, Roundhouse Lodge on Whistler, and off mountain at the Wizard Grill at the Base of Blackcomb.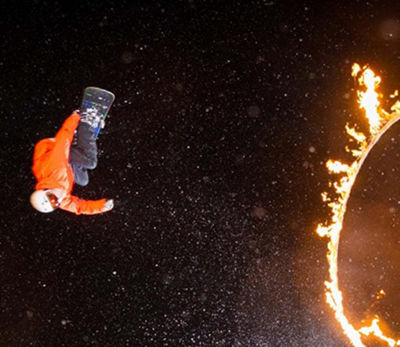 FIRE & ICE SHOW
Enjoy this free entertainment every Sunday night beginning December 17th. The event starts at 6:30pm in Whistler Village where you can watch the area's best skiers and riders hit big air and jump through blazing rings of fire.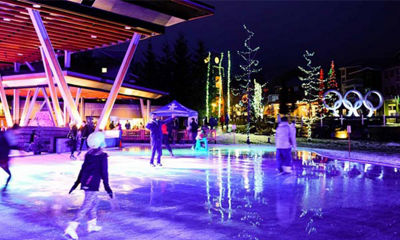 OUTDOOR ICE SKATING
Daily | Dates TBD | Whistler Olympic Plaza
Skate your heart out in the middle of Whistler Village. Whistler's outdoor skating rink is the perfect activity for the whole family offering free skating daily. Free helmets and push bars provided. $5 skate rentals.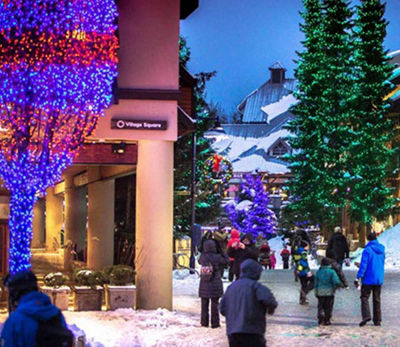 DAILY | Start at the WHISTLER VISITOR CENTRE
Get ready, get set, go! Pick up a copy of the official Winter Scavenger Hunt at the Visitor Centre or download here, and tag your treasured moments on Facebook, Twitter or Instagram with the hashtag #LittleThingsWhistler.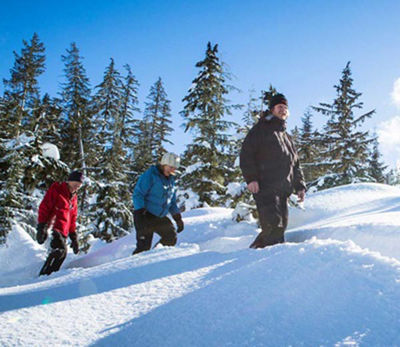 This ancient way to travel through snow is now one of the most popular wintertime activities we offer. It's fun, rewarding and some of the best exercise you can have. Day and nighttime tours available.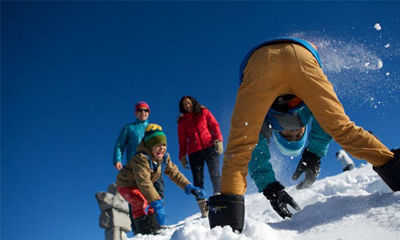 WHISTLER OLYMPIC PLAZA
SNOW ZONE
DAILY | WHISTLER OLYMPIC PLAZA
A stockpile of the most magical ingredient ever. Snow. Go sledding, build a snowman, lose and find a mitten and warm up at the outdoor fireplace. This dedicated snowplay zone for kids is tucked amongst local coffeehouses, restaurants and stores.
Lessons and Childcare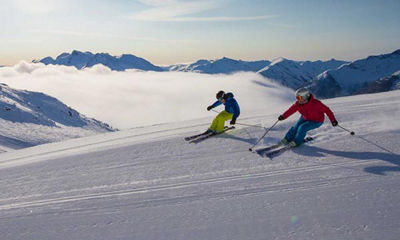 Family Private Lessons
Ski together all day, or split your time with your guide. The day is yours, and as a family a Private Lesson is the best way to take advantage of your valuable holiday time.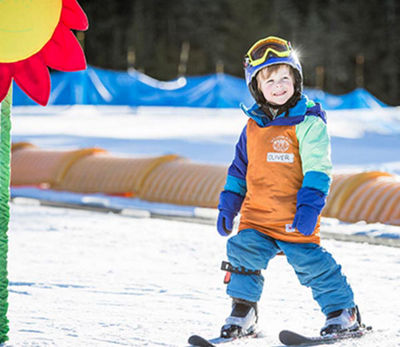 KIDS LESSONS & CAMPS
From daily lessons, to camps and season long programs. Sign your little one up for the ultimate mountain experience. Hot lunch and snacks included.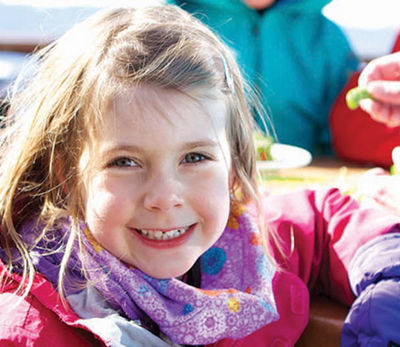 KIDS LESSONS & CAMPS
From daily lessons, to camps and season long programs. Sign your little one up for the ultimate mountain experience. Hot lunch and snacks included.
VIDEO - TOP 10 FAMILY VACATION TIPS
THE JOURNEY FROM SEA TO SKY
Whistler is located in Canada's coastal mountains of British Columbia along the scenic Sea to Sky Highway. We're just 2 hours north of the Vancouver International Airport (YVR) or a 4.5-hour drive from Seattle—all you need is a passport if coming from the US.
A MOUNTAIN VILLAGE YOU WON'T BELIEVE
Whistler Village is a lively mix of off-hill action and amenities, folded into a pedestrian-only vibrant hub conveniently located directly at the base of the slopes of Whistler and Blackcomb Mountains. Teeming with shops, restaurants, accommodations and day-to-day essentials, the Village anchors a year-round mountain culture and has everything to meet the needs of those who gather here—without the need for a car.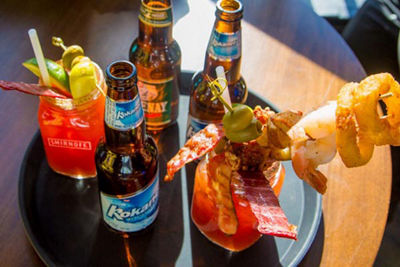 ULTIMATE APRÈS AND NIGHTLIFE
With slopeside après spots at each mountain base an a nightlife scene that stays up late, Whistler does apres achieves top marks by almost every ski and snowboard publication on the planet.
More Info
ULTIMATE APRÈS AND NIGHTLIFE , opens in a new window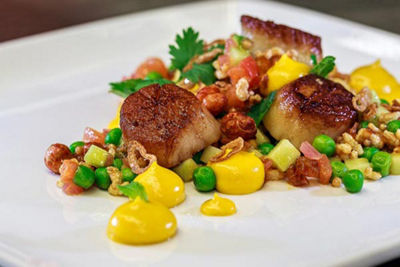 WORLD-CLASS DINING
Whistler's culinary scene has evolved into one that rivals cities ten times the size. With more than 200 establishments dishing up delight, Whistler's range is as big as your appetite.
More Info
WORLD-CLASS DINING , opens in a new window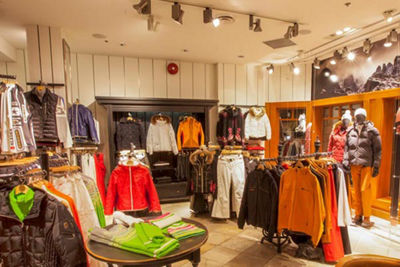 TOP GEAR IN STORE
Stroll through the Village and it's clear that this isn't frontier-land. From high fashion to high performance gear, Whistler is chock-full of trend-makers, and the over 200 Village stores are stocked with a huge selection.
More Info
TOP GEAR IN STORE , opens in a new window
CHOOSING WHERE TO STAY
Whistler is split into a few distinct areas, each with its own advantages and personality. When staying overnight, find the area that suites your needs best.