FOR GROUPS OF 20 OR MORE
SOCIAL & LEISURE GROUPS
For groups of 20 or more
Getaway Together
---
Whistler is the perfect venue for social, family, or church groups who come together to celebrate, reunite, and experience an amazing getaway together.
Whistler is great for creating lasting memories, knowing that everyone will wake up to an endless array of activities every morning.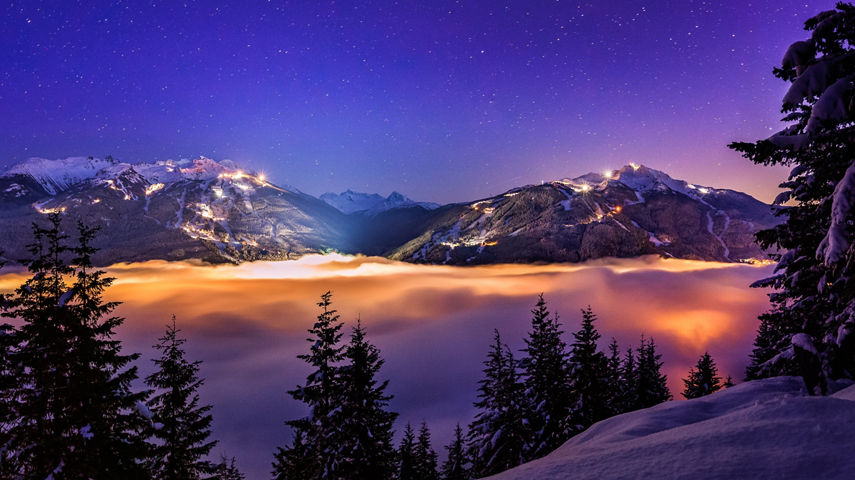 CONTACT US TODAY!
If you are planning a trip for 20 people or more our experienced groups' team can help. Whether you are looking for the perfect location for a corporate retreat, organizing a school ski day, planning a family reunion or hosting an alpine wedding we offer a wide selection of services for groups big and small.
EMAIL: GROUPS@VAILRESORTS.COM
Learn More about Vail Resorts Meetings & Events >
Previous tab
Previous tab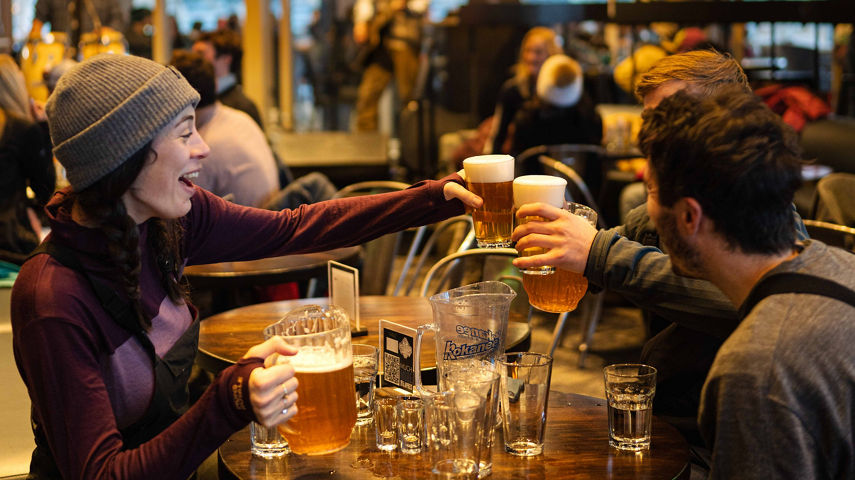 FAMILY & SOCIAL
A family reunion, church retreat or getaway for friends can renew old connections, build new ones, and create beautiful, lasting memories for the entire group.

Whistler is the ideal location for social gatherings, with accommodations located around the village, and adventures as well as activities to suit all ages and interests.

Book a trip to Whistler for your group and let us take care of the details for a unique, custom-built social event.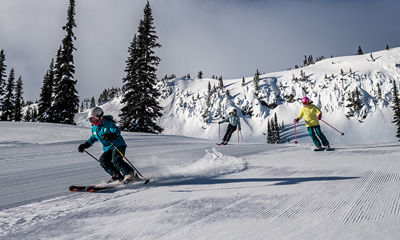 SKI & SNOWBOARD
Spanning 8,171 acres across two mountains, Whistler Blackcomb is rated the number one ski resort in North America.

The variety of terrain is endless, so whether your group is out for a new experience or they are die-hard skiers looking to push the limits, Whistler has it all.

It's time to check this adventure item off your bucket list and come explore all that Whistler has to offer.
SPORTS
Whistler is an incredible location for sports groups to get outside and play.

And you aren't likely to find any other location as naturally beautiful as Whistler with nearly as many options. We have world-famous golf courses, summer biking, baseball venues and—of course—endless winter activities.

Long story short, if you have a team, we have the venue.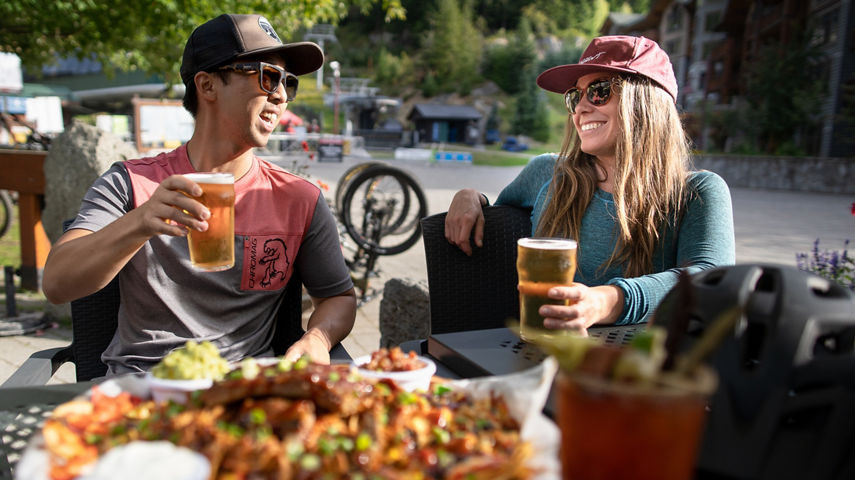 STAGS & STAGETTES
With a stunning alpine village packed with restaurants, clubs, lounges, spas and adventure activities, Whistler is the perfect destination to hold a bachelor or bachelorette party.

Whether it's finding the best high-end dinner or getting the low-down on Whistler's best bars and nightclubs, our group experts can take care of it all to make things as perfect as possible.
Previous tab
Previous tab
Lodging Ovations proudly presents a selection of condominium hotels each with their own unique style and charm.
Are you a group needing 10 rooms or more per night? Speak to an expert at 1-970-754-0055 or email us at groups@vailresorts.com'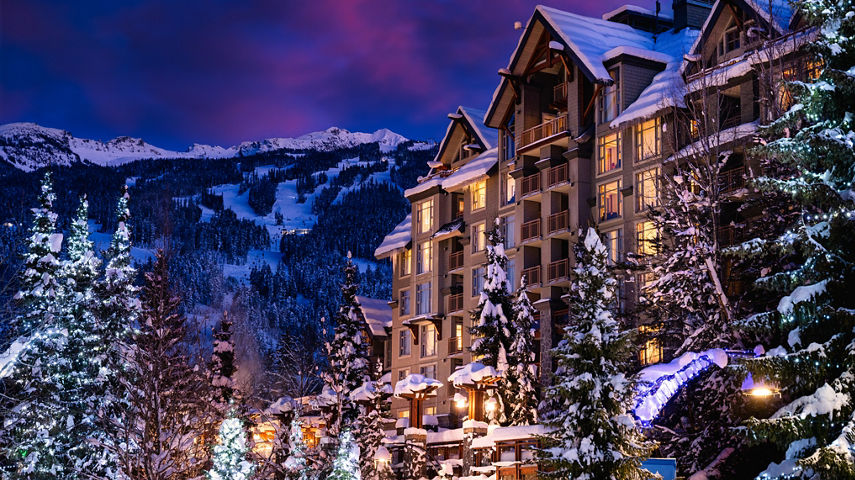 Whistler Blackcomb Lodging
In addition to our Lodging Ovations properties, at Whistler Blackcomb you'll find accommodation options for every budget and taste. Choose from a unique selection of luxury hotel suites, spacious studios, family friendly townhomes with full kitchens, private vacation rentals and so much more. With six distinct areas in which to stay, each with its own unique personality and advantages, you're bound to find the perfect fit for your next dream vacation.
Are you a group needing 10 rooms or more per night? Speak to an expert at 1-877-944-4481 or email us at rrwgroups@vailresorts.com.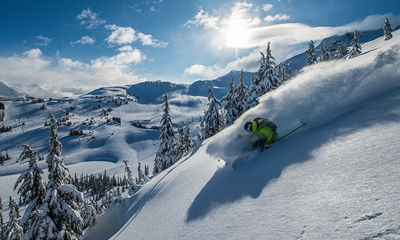 Whistler is a winter playground with countless activities both on and off the mountain.

On Whistler and Blackcomb, we offer the most terrain in North America for you to ski, ride and explore.

Off-mountain, Whistler offers snowmobiles, spas, sleigh rides, Ziptrek, world-class restaurants and more.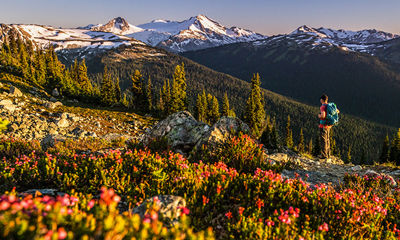 Whistler's list of summer activities is a mile long. Ride the Guinness World Record breaking PEAK 2 PEAK Gondola, explore over 50 kilometers of hiking trails, and take in the mind-melting vistas and viewpoints in every direction.

Adventure in the valley awaits with Ziptrek, ATV tours, four world-class golf courses, river rafting and more.

And for some patio time or retail therapy, take in our pedestrian-friendly village.
ON-MOUNTAIN LOCATIONS
DUSTY'S BAR & BBQ
Home of the sunniest patio, at the base of Whistler Creekside.
Dustys
ROUNDHOUSE LODGE
Located at the top of Whistler Mountain.
MERLIN'S BAR & GRILL
Feel right at home even if you just got here.
Read More
STEEPS GRILL & WINE BAR
Locally-sourced ingredients with beautiful views.
Steeps
THE GLC
Our famed and sophisticated, lounge-style restaurant.
The GLC
Rendezvous Lodge
Located at the top of Blackcomb Mountain.
CHRISTINE'S ON BLACKCOMB
Full-service dining meets mountaintop style.
Christines
Testimonials
I have been working with Whistler Blackcomb for more than 30 years, as a wholesaler and as a group coordinator, this when it was Intrawest and now with Vail resorts. I lived all kind of situations, but you always find a friendly face to work with and that understands situations and try to find the way to help. It doesn't matter if it's a weekend of a NON labor day that is always a smile and friends to collaborate. In a few words is a pleasure to work with Whistler Blackcomb.
- Moy Braverman – Creative Travel [Mexico Cup]