FULL-SERVICE DINING INSIDE THE RENDEZVOUS
CHRISTINE'S ON BLACKCOMB
Full-Service Dining
Welcome to mountain-top dining in style. Enjoy panoramic views, along with classic dishes prepared with the finest ingredients, and a diverse wine list to complement. Enjoy mountain comfort dishes prepared with fresh local ingredients inside or on the sunny patio.
Order a wine flight for a sampling of new local and international wines for the complete experience. We are open for lunch in both summer and winter, and located at the top of the Blackcomb Gondola in the Rendezvous Restaurant on Blackcomb Mountain, 1,860 meters up (6,102 feet).
PLEASE NOTE: Reservations are highly recommended, please book your table in advance via TOCK in our EpicMix app.
Christine's reservations are being released on TOCK at 11am on Monday November 7th for lunch reservations starting November 25th to January 22nd.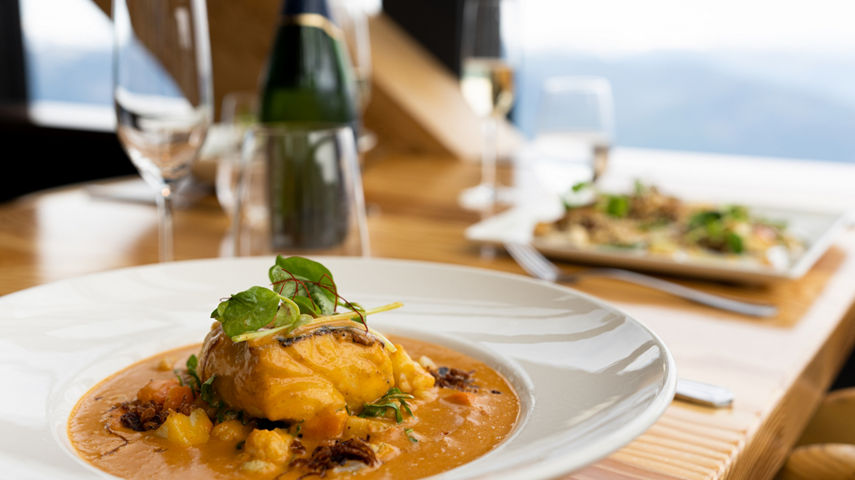 Winter 2022.23
Book your table and dine with a breath-taking panoramic view of the Coast Mountain range at Christine's on Blackcomb.
Lunch reservations at Christine's will be available on TOCK throughout the winter season.
RESERVATION BOOKING RELEASE DATES:
November 7, 2022 for reservations Nov 25, 2022 - Jan 22, 2023
January 9, 2023 for reservations Jan 23, 2023 - Feb 26, 2023
February 13, 2023 for reservations Feb 27, 2023 - Mar 26, 2023
March 13, 2023 for reservations Mar 27, 2023 - Apr 10, 2023
Please note: All reservations will open at 11am PST