WHERE APRÈS IS CONSIDERED AN ARTFORM
Garibaldi Lift Co. Bar & Grill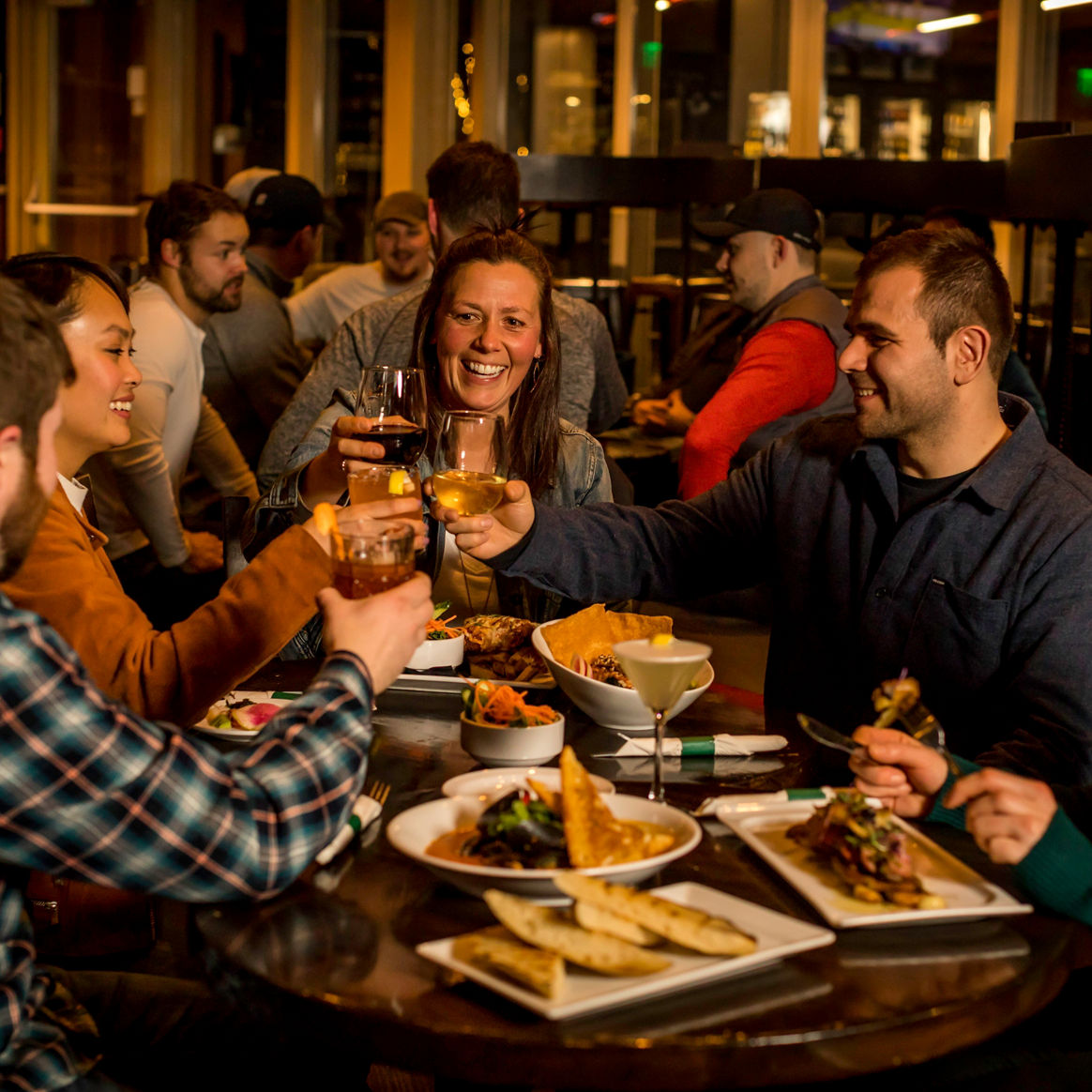 APRÈS & chill
World-renowned as "the" place to après, the Garibaldi Lift Company (GLC) lounge bar relishes its location above the Whistler gondola building. It overlooks skiers as they rip down the slopes in the winter, and overlooks downhillers as they charge through the mountain bike park in the summer.
The GLC offers the perfect view of the bike park's infamous GLC drops—a trio of cliff-drops to a dirt landing pad—and the patio is an all-season mecca for those in the know. In other words, for those who know every day should end with beers, tall tales and the potential for viewing a spectacular bail from riders and skiers on their final run.
We are currently closed until November for the winter 2023.24 season.
For more information, call 604.905.2220 or check out our NEW WEBSITE!
The GLC is the sophisticated synthesis of a lounge, restaurant and club. Its design and decor are subtly organic and include:
Several large mountain-facing patios
A large interior stone fireplace
A large mountain-facing patio
A stone hearth
Floor-to-ceiling windows
Earth-tone floors and upholstery
Rich wood tables
Want to take a closer look?