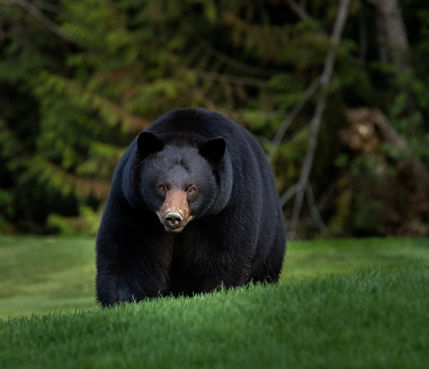 Whether you're looking to craft the perfect family adventure vacation or just want an active day out exploring the outdoors then there is no better choice than the unique tours and sightseeing excursions at Whistler!

With a myriad of adventure filled options throughout the year, there's an excursion for every family. From glacier tours to the rush of zip lining all year round to getting off the beaten path on ATV tours in the summer, your family's next heart-pounding adventure awaits.

Here are our top picks for an adventurous vacation, with tours and unique sights for the whole family.

Go on an Adventure 10,000 Years in the Making with a Glacier Tour

Take your family on an adventure to the 10,000-year-old Whistler Glacier and marvel at this natural beauty while experiencing the joy of playing on ice and snow in the summer!

There's a Whistler glacier tour that is the perfect fit for every family adventure vacation, from the 2-hour all-age Glacier Discovery Tour' to the even more adventurous Glacier Glissading tour that allows older kids and adults to slide down the glacier using the fun mountaineering skill called glissading. Plus, on each tour, you'll be accompanied by an expert guide who'll explain how glaciers and crevasses are formed and answer all your kid's burning questions about these wonders of nature.
For other unique vacation adventures, experience skiing & riding in the summer with Glacier Skiing and Riding in Whistler.

Reach the Peak of Whistler with a Via Ferrata Tour

If you're on a summer family adventure vacation in Whistler with teenagers, you won't want to miss Whistler's ultimate mountaintop adventure — climbing Via Ferrata to the peak of the mountain.

"Via Ferrata," which means "Iron Way" in Italian, is a vertical pathway made up of ladder-like rungs permanently fixed to the rock. On this top-rated Whistler Excursion, you'll climb right on top of Whistler Peak under the watchful eye of a professional guide, who'll provide all the specialized equipment and knowledge needed to truly conquer the mountain. Throughout your adventure, you'll be clipped onto a safety cable, meaning no previous climbing experience is needed to witness the stunning views from the highest spot in Whistler.

Encounter the Wild on a Whistler Bear Tour

For adventurous vacations with kids aged seven and above, one of the best summer Whistler excursions is a bear viewing tour. Whistler has a population of close to 60 bears that have adapted to living, feeding, and hibernating in the mountain's ski areas, making safely seeing a wild bear a 'must-do' on many kids (and adults!) adventure vacation wish lists.

On a Whistler bear tour, your expert guide will help you spot these majestic creatures in their natural habitat. You'll travel in a 4x4 vehicle to visit the locations of bear family day beds and feeding sites while taking in the wildlife, glaciers, and rainforests of the mountain. Your guide will also be on hand to explain all about Whistler's bears and the flora, fauna, and draw-dropping landscapes you'll experience along the way.

Go Off-Road with a Whistler ATV Tour

One of the best summer family adventure vacation ideas to experience Whistler's wilderness is taking an off-road tour on an ATV. Trained guides will teach you the ATV-driving ropes, meaning you'll be out exploring in no time.

With the power and speed of an ATV, you'll explore the diverse natural beauty of Whistler as you power through creeks, boulders, and waterways. With ATVs ranging from two to four-seaters, there are plenty of options for your under-19's to join in the fun as a passenger.

Go on a Snowmobile Adventure Through a Winter Wonderland

While ATV tours aren't available in the winter, it doesn't mean you have to be without the adrenaline rush of exploring the mountain by off-road vehicle — as you can add an exhilarating snowmobile tour to your family's active vacation in the winter.

The Whistler Blackcomb Resort offers various family-friendly snowmobile tours. Your tour will begin with a brief training session before you set off on your adventure with your guide, who'll take you to the best sights as you journey through scenic mountain landscapes, frozen lakes, and snow-covered forests.

Step into Winter on a Snowshoe Adventure

For winter adventure tours in Whistler that are perfect for the whole family, try a snowshoeing tour. You can venture out together along deep snow trails, deep into the forest, as you admire the winter wonderland of Whistler Blackcomb.

First-time snowshoers might want to begin their adventures with the Natural Mystic guided tour, which will take you and your intrepid mini-adventures through fresh snowfall in a picture-perfect old-growth forest. Along the way, you'll be able to spot a wide array of wildlife and even take your kids down the exhilarating snow slides.

Or, why not take your family adventure vacation to the next level with an awe-inspiring twilight Canadian Campfire Cookout and snowshoe tour? You'll set out on the pristine trails of Callaghan Valley to an old Trapper's Cabin by snowshoe. Each family will then gather around their own campfire and experience a real Candian cookout, with chili and the all-important campfire essential — s'mores!

Glide Above the Trees on a Zip Line Tour

If you're looking for family adventure vacation ideas that will create lifelong memories, then you must include a Ziptrek Ecotour that will have your whole family soaring through the treetops.

No matter what time of year you visit, you are guaranteed an adrenaline-packed Whilster excursion. Summer adventurers can experience the iconic Sasquatch Tour. This unique Zip line covers a mind-blowing 2km (7,000 feet!) and takes you and your loved ones from high-up Blackcomb to the middle of Whistler Mountain.

Or, if your family is yearning for an adventure encompassing multiple zip lines, why not take the Eagle or Bear tour, which is available all year round, each offering over 2.5 hours of zip line fun?

Experience a Unique Nighttime Adventure with Vallea Lumina

Vallea Lumina is a nocturnal adventure with a difference. Available all year round, your family can set off at sunset through a mystical multimedia experience. Follow the cryptic radio transmissions on a path between the trees, and legends say you'll discover a secret valley full of magical light and unexpected moments of pure enchantment.

Winter Adventures for the Whole Family

For kids, Whistler Blackcomb is a fantastic family winter destination with tons of activities and a vibrant resort village for all ages. From the exciting tube park and Fire and Ice events to thrilling dog sledding adventures, there's something for everyone. Plus, Whistler offers family perks and amenities, including transportation deals, and savings on rentals and lift passes to make your family winter getaway unforgettable.


The Best Adventure Vacation Awaits at Whistler Blackcomb
Whether you're racing against the wind on a zip line, tracing the trails of bears, or immersing yourself in the twilight magic of Vallea Lumina, Whistler ensures every moment of your family adventure vacation is full of fun, laughter, and experiences that create memories that'll last a lifetime.
So, when you're looking for family adventure vacation ideas, look no further than Whistler Blackcomb. You can even stay in the center of the adventure with the resort's range of
family-friendly lodging
. Start planning your next adventure today!