WHERE APRÈS IS CONSIDERED AN ARTFORM
Garibaldi Lift Co. Bar & Grill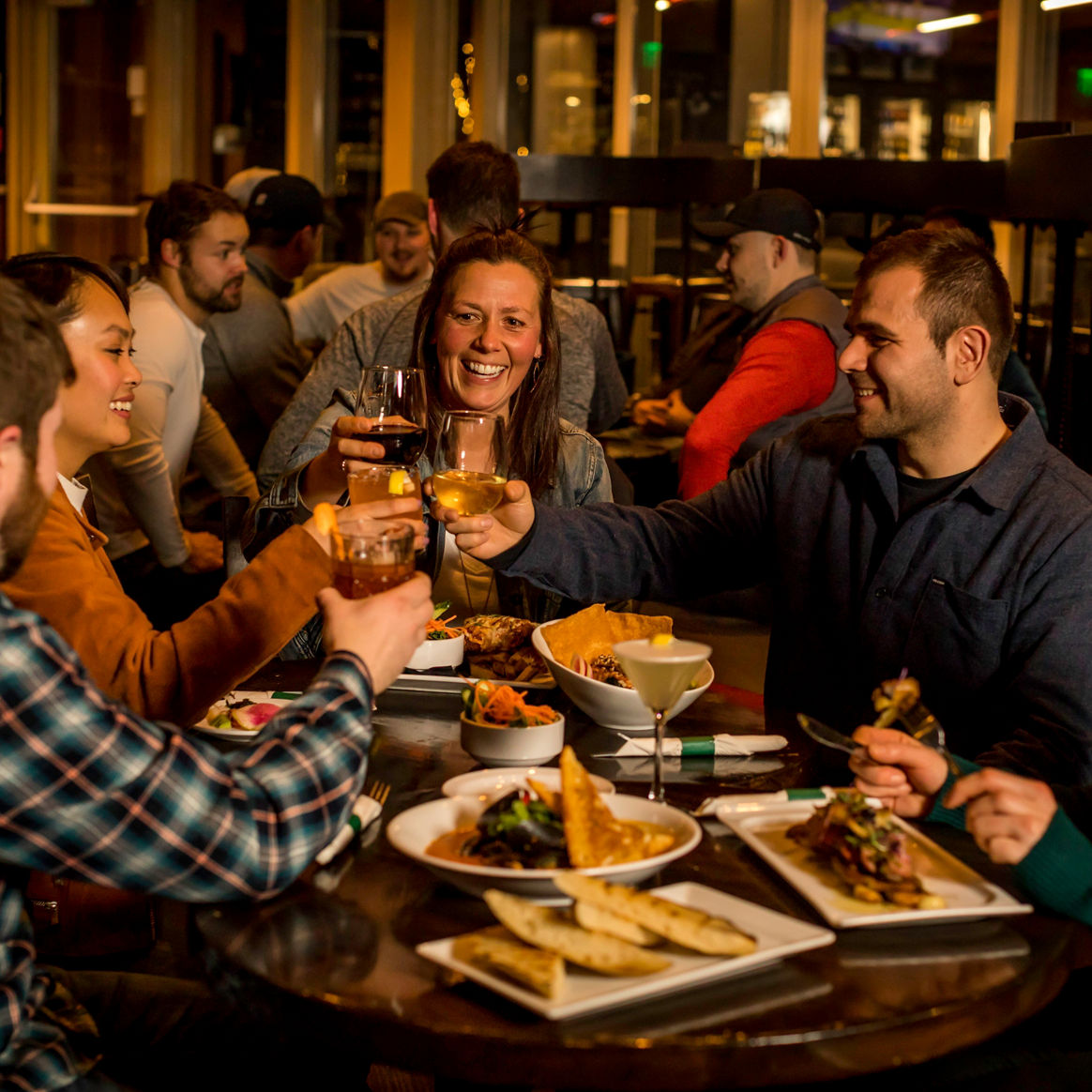 APRÈS & chill
World-renowned as "the" place to après, the Garibaldi Lift Company (GLC) lounge bar relishes its location above the Whistler gondola building. It overlooks skiers as they rip down the slopes in the winter, and overlooks downhillers as they charge through the mountain bike park in the summer.
The GLC offers the perfect view of the bike park's infamous GLC drops—a trio of cliff-drops to a dirt landing pad—and the patio is an all-season mecca for those in the know. In other words, for those who know every day should end with beers, tall tales and the potential for viewing a spectacular bail from riders and skiers on their final run.
We are family friendly open every day from 11:30am - 5pm.
For more information, call 604.905.2220
The GLC is the sophisticated synthesis of a lounge, restaurant and club. Its design and decor are subtly organic and include:
Several large mountain-facing patios
A large interior stone fireplace
A large mountain-facing patio
A stone hearth
Floor-to-ceiling windows
Earth-tone floors and upholstery
Rich wood tables
Want to take a closer look?
Previous tab
Previous tab
Summer 2022 Menu
MENU
Your taste buds will give thanks. With a menu for the casual gourmand, the GLC takes classic pub favourites and turns quality as well as flavour up a notch. Stop in to fill up on one of our flavour-packed sandwiches like the GLC Burger, made with only premium ingredients today.
No reservations required!
About
Keep the fun going way after last run. Hailed as one of the top ten après experiences in the world, the GLC is Whistler's social heart, where day meets night, where the freshly-coiffed spa-goer meets the hat-headed rider, where tall tales meet magic moments, and where fresh DJ sets meet live music and masterfully curated playlists.

It is an intimate venue for some of the best musical acts to play the West Coast, fueling fun as well as feeding appetites, with a variety of dishes such as flatbreads, pastas, sandwiches, salads and shareable appetizers. Don't forget the communal pitchers and top-shelf cocktails.

Hours
11:30am - 5:00pm
CONTACT
Make your event one for the books. With our large patio, fireplace and adjustable stage area, the GLC easily morphs into anything from high-end gala to legendary all-night party or concert. Our event professionals are happy to discuss details, and work with your budget and theme. They can offer an experienced catering team, locally inspired menu, creative décor and activation specialists.

Looking to book the GLC for a show, event, party, band or DJ?

Get in touch with our venue managers:

Artists & Promoters: wbglc@vailresorts.com

Event Planners & Organizers: wbgroups@vailresorts.com

We are located at the base of Whistler Mountain in Whistler Village.

Address
4165 Springs Lane
Whistler, BC V0N 1B0
Hours
11:30am - 5:30pm daily

Phone
604.905.2220

Email
wbglc@vailresorts.com
The buzz on getting your buzz on
It's no secret that the GLC is an awesome place to relax, grab something to eat, have a drink or warm up by the massive fireplace. And here's some of the press we've been getting:

Best Patio: Winner of Best of Whistler 6 years in a row, 2011-2017, in Pique Newsmagazine. "The massive patio is idyllic on a bluebird day, when you can watch skiers cruise down the slopes of the mountain."

Best Après: Winner of Best of Whistler 5 years in a row, 2012-2017, in Pique Newsmagazine. "After a long day on the mountain all you want is a relaxed place to kick back, unwind and regroup before doing it all over again. Ask a Whistlerite for the best après spot and, chances are, they'll point you towards the GLC."

Best Place to See Live Music: Winner of Best of Whistler 2012-2014 and 2016-2017 in Pique Newsmagazine. "The acoustics in the room are great and there are a lot of great sightlines. There's not a bad seat in the house."

"The place to kick off your Langes and slug a frothy brew. Located at the base of the Whistler Village gondola, it's got a sprawling patio, a fireplace to warm your wet gear, and most importantly, a big-ass bar." – Skinet.com

"The closest bar to the slopes. Watch the powder-mad geeks on Whistler Mountain slide to a halt from the patio, as the rock-lined GLC is a reliable après-ski hangout for a big burger and a Kootenay Mountain Ale." – Lonelyplanet.com

"10 Best Après Ski Patios." – ski.curbed.com
"8 Best Après Ski Bars on Earth" –
Bloomberg.com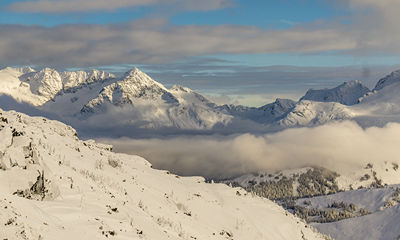 Events
As the best live music venue in town, something—or someone—big is always rolling through our doors.

Like us on Facebook and take a look at what's happening soon.