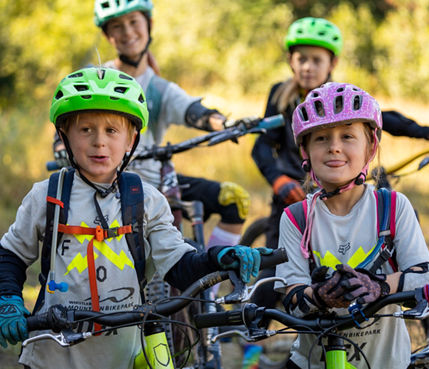 Whistler Blackcomb is the perfect family adventure vacation with loads of fun and versatility for everyone's tastes. Whether you and your kids want a day to explore the sights and culture or plan a day full of unique and adventurous outdoor activities, you'll find many choices for family things to do in Whistler.

Fill your summer vacation itinerary with fun activities amid the surrounding mountains, forests, lakes, and rivers. Whistler Blackcomb has many summer activities that are family friendly. However, some stand out as especially good choices for kids while keeping parents' enjoyment high. Make summer memorable with these top family things to do in Whistler Blackcomb.


PEAK 2 PEAK Gondola

High alpine sightseeing is accessible to the whole family thanks to Whistler Blackcomb's gondolas and chairlifts. Most famous is the PEAK 2 PEAK Gondola, the world's longest and highest lift. This gondola connects the peaks of Whistler and Blackcomb mountains, covering 3.024 km and rising 436 m over the valley floor. During the 11-minute ride in a fully enclosed gondola, take in unrivaled 360-degree views of glaciers, volcanic peaks, and coastal rainforests.

Buy tickets and passes at Blackcomb Gondola or the Upper Village. Infants and toddlers are allowed on chairlifts if securely strapped to an adult's body in a sling or front carrier (backpack carriers are not allowed).


Kid-Friendly Hikes

Whistler Blackcomb has over 50 km of high alpine trails, which include a wide range of difficulty levels. There are 11 alpine trails on Whistler Mountain and five on Blackcomb, which you can access via chair lifts and gondolas. Several trails are suitable for smaller children, with even more options for older kids with more stamina.

Some of the easiest alpine hikes at the resort are the 0.8 km Cloudraker Loop on Whistler Mountain and the 1.4 km Alpine Loop on Blackcomb Mountain. These are gentle, mostly flat trails with panoramic views and interpretive signage. Both take about an hour to complete.

Older children might join parents on the mildest of the remarkable Blackcomb Ascent Trails. These trails lead through old-growth forest, heading uphill from the valley bottom. The first and easiest stretch, Little Burn, covers 0.8 km with an elevation change of 74 m.


Family Bike Rides

Bike rides are a great way to spend time as a family and explore the beautiful landscapes of Whistler Blackcomb. Bike rentals are available for kids and adults, and helmets come with all rentals. A popular route for bike rides with kids is Whistler's 40-km, car-free Valley Trail. It comprises paved trails and boardwalks through forest, lakeside, and village settings. Plus, it promises panoramic mountain views throughout.


Lake and Beach Days

Plan family day trips to lakes and beaches in Whistler to relax and enjoy picnics and playtime. Alta Lake has three parks on its banks — Rainbow, Lakeside, and Wayside. Each park features sandy beaches, and Rainbow Park's beach has shallow waters ideal for letting smaller kids splash around. Wayside and Lakeside parks have on-site concessions where you can rent canoes or kayaks.

More lakes and parks to visit at Whistler Blackcomb include Lost Lake Park close to the village and Alpha Lake Park in the Creekside neighborhood.


Family Adventure Zone

A highlight among kid-friendly activities at Whistler Blackcomb is the Family Adventure Zone. It's located in the Upper Village at the base of Blackcomb Mountain. Amusements include a "human gyroscope," climbing wall, bungee trampolines, a ropes course, a bouncy castle, and mini golf. There are also kids' e-bikes for riding around a fun, custom-built track.


Unforgettable Bear Tours

Bear tours at Whistler are a popular summer activity for families with children aged 7 and up (younger kids might scare the bears away with noise). As many as 60 black bears are known to inhabit Whistler and Blackcomb mountains, and you'll venture out in a 4x4 vehicle to try and spot them. An expert guide will lead you to known bear habitats among old-growth forests and alpine meadows.

Tours depart up to three times daily from late May to mid-October, weather permitting. Meet next to the Adventure Zone Kiosk at the base of Blackcomb Gondola.


River Rafting and Canoe Adventures

Age restrictions vary, but children as young as 5 can join some local river rafting and canoe adventures near Whistler. Take the family out on the water to learn new paddling skills, see the landscape of a mighty waterway, and have a delightful time!

Canadian Outback Rafting Company's Cheakamus Splash is for ages 5-plus, weighing 50 pounds and up. It's a gentle, scenic, and splashy 90-minute rafting trip on the Cheakamus River near Whistler.

Kids aged 6 and up (who know how to swim) can join their parents on the River of Golden Dreams canoe tour from Canadian Wilderness Adventure. This three-hour journey takes you from Alta Lake to Green Lake along a beautiful river landscape filled with wildlife and greenery.

Older kids aged 10 and up can handle the excitement of the Green River Rafting tour from Wedge Rafting. It involves paddling over bouncy, thrilling Class II and III rapids. Book this tour at the Adventure Group office in Whistler Village.


Squamish Lil'Wat Cultural Centre

At the Squamish Lil'Wat Cultural Centre, cultural ambassadors share their Native heritage and ancient and modern traditions with visitors. Choose a guided or self-guided tour of the indoor exhibits and Salish Stroll interpretive forest walk. Sometimes you can see artisan demonstrations of weaving, carving, and more. The Cultural Centre is in Whistler's Upper Village.


Escape! Whistler

Are you searching for something a bit different? Whistler's escape room is open year-round, offering six themed rooms for beginner, intermediate, and advanced levels. Stop in at Escape! Whistler and challenge the family to solve puzzles, figure out riddles, and look for clues to escape the room.



Ready to Plan Your Adventurous Family Vacation at Whistler Blackcomb?
With all the fun family things to do in Whistler, there are plenty of ways to keep kids entertained. You can also browse lodging, dining, and more while planning a fantastic vacation at
Whistler Blackcomb
!